When you are born, you have a full stock of the nutrients elastin and collagen that helps to make your skin soft, smooth, resilient, and healthy. In time, this stock of nutrients becomes depleted and the skin of your body and face decreases in resiliency, causing wrinkles, lines, and skin that sags. If you want to improve the tautness and general health of your skin without cosmetic surgery, look into nonsurgical skin tightening with truSculpt technology at Plastic Surgery Center of Baton Rouge. Utilizing state-of-the-art equipment, nonsurgical skin tightening prompts the natural generation of elastin and collagen in the areas treated so you can develop healthier, firmer skin. During your consultation, cosmetic plastic surgeon Dr. John Williams will be happy to perform nonsurgical skin tightening for patients who are looking to firm the skin on their body or face without the expense and time of a lift surgery. Make an appointment with Dr. Williams in Baton Rouge, LA to hear more information on nonsurgical skin tightening.
Reviews
"Dr. Williams was awesome! I had plastic surgery from a nationally renowned surgeon in Houston and my incision got infected. Dr Williams treated me for the infection which required antibiotics and additional surgery to removed the infected tissue and another surgery to sew me back up. His work was neater and tighter than the first surgeon's. I returned for more liposuction later and he did a wonderful job! His staff is very friendly and it's super easy having procedures performed at his office. Everything was first rate!"
- T.C. /
Google /
May 16, 2019
"Dr. Williams and the staff were incredible! The staff is very hands on and make you feel very comfortable. Dr. Williams was very knowledgeable & leaves you without questions. I got a breast reduction and I'm so happy with my results! He made my dreams come true!"
- H.D. /
Google /
Sep 18, 2019
"Wonderful Dr, great staff, great results"
- A.L. /
Facebook /
Sep 16, 2019
"I had the best experience with Dr. Williams and staff. Always welcoming and professional. I am extremely happy with the results of my breast augmentation. Thank you guys."
- H.R. /
Google /
Aug 20, 2019
"Such a great experience! I am 39 yrs old and am 18 weeks post OP breast augmentation. I had small deflated A cup and now a full DD. They have healed beautifully and are soft to the touch and already feel like MINE. He did such a good job. My breasts look and feel amazing and my confidence sky rocketed. Excellent surgeon! I chose 485cc smooth round gel implants placed under muscle. He answered all my questions and calmed my anxiety about surgery.Explained different options and recommended options for my frame as well. Tried on sizers to get a feel for look and weight then set up virtual reality so I could see them on me before surgery too!Surgery was quick. Had zero bruising. Was back at my job by day 5. He has done regular follow ups to check progress and has a super helpful staff. Very comfortable warm environment and all was done in one place. I trust him with my body and so does my husband. Amazing results and he didnt have much to work with to start lol! Worth it!"
- C. /
Healthgrades /
Aug 08, 2019
Previous
Next
Skin tightening surgery or "lifts," like a facelift, are still the best method to correct loose, sagging skin. Nonsurgical skin tightening may be a good option if you don't want to have plastic surgery. Nonsurgical skin tightening treatments may be performed on many areas of the body and face, such as the stomach, neck, thighs, and arms. The ideal patients for this treatment:
Are in good general health
Are near or at a stable, healthy weight
Have light or medium loose skin on the body or face
Have wrinkles or lines on the body or face
Want to boost the appearance and health of their skin
Before the process, the area(s) to be treated will be cleaned to eliminate any dirt, oil, makeup, and lotions. Options for local anesthesia may be discussed if you want; however, many patients feel that any pain from the laser treatment is short lived and easy to tolerate. After your skin is prepared, a special handpiece will be evenly passed over the skin several times for an efficient session. The laser energy stimulates the body to start producing elastin and collagen, which firms and tightens the skin. A session may take around 30 – 90 minutes based on the size and number of areas treated. Once the procedure is over, you'll be allowed to leave and get back to your regular routine.
Following your skin tightening session, the affected skin can be somewhat numb, red, or swollen. This is typical, and you will heal naturally in 2 – 3 days. In your initial consultation, Dr. Williams will go over methods to care for the treated skin at home after your procedure, such as keeping the skin protected and moisturized from sun damage. Many patients won't see noticeable improvements right after their treatment. Since the elastin and collagen production is a slow process, you should see the final results of the procedure about several months after your session. However, your results should last a long time and enhance the general appearance and health of your skin. You will probably want several sessions to achieve the most ideal outcome. At your initial consultation, Dr. Williams can help you create your unique plan for treatment to meet your needs and goals.
Frequently Asked Questions
How much does nonsurgical skin tightening cost?
Based on the number and size of each area being addressed, your cost for a session will vary. Before your treatment, a team member will personalize a unique treatment plan based on your goals, then estimate price. We will also review payments we accept and how you can get financing.
What is collagen?
A protein-based tissue, collagen is produced naturally in your body. Along with other functions, it works to help keep skin hydrated, firm, and elastic. However, during aging, your reserves of collagen get lower. This causes looser and thinner skin. Through nonsurgical methods, natural collagen production is increased to make your skin firmer and healthier from the added nourishment.
Is the procedure painful?
In your session, you might feel a little warmth; however, you should still feel comfortable. A numbing cream can be applied to your skin before the procedure, but this is usually not necessary. If you're nervous before your session, ask a team member to describe the process.
What can I expect after my treatment?
Following a skin tightening session, you might have mild redness, inflammation, or numbness in the skin that was treated. This will typically fade in 3 – 5 days. Your results will keep developing for several months after your treatment as your natural collagen production increases. Most patients get multiple sessions to achieve their goals.
Should I get nonsurgical or surgical skin tightening?
In your consult, we will listen to your goals. What you want, plus an exam of your skin to check laxity, will decide if you are a good candidate a nonsurgical treatment for tightening your skin. Most often, nonsurgical treatments are designed for patients with mild to moderate skin laxity. Moderate to severe loose skin is better helped with surgery to excise the unwanted flaps.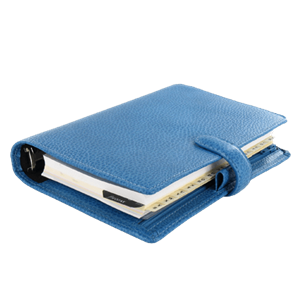 Plan Your Procedure
Average Cost

$750

-

$3,000

Recovery Time

None

Average Procedure Time

1 – 3 Hours

Post-op Follow-up

4 Weeks

Procedure Recovery Location

Outpatient
Contact Us
When you want to keep your skin tight and firm longer without going under the knife, make an appointment with plastic surgeon Dr. John Williams to find out more information about nonsurgical skin tightening. A noninvasive and effective procedure that needs no recovery time after the session, laser skin tightening may help you rejuvenate the tone and health of your skin when you see the first signs of wrinkles, lines, and looseness. Get a personalized plan for noninvasive skin tightening at your consult at Plastic Surgery Center of Baton Rouge in Baton Rouge, LA.
Related Procedures