Even though they may not get a lot of attention, eyebrows are an often overlooked feature that can either enhance or diminish your appearance. A set of strong and well-groomed eyebrows can define and enhance your eyes, face, and overall cosmetic appeal. For those who have thin or sparse eyebrows due to genetics, aging, overplucking, or other reasons, microblading at Plastic Surgery Center of Baton Rouge may be the ideal treatment. This newer procedure is performed with semi-permanent ink by a skilled technician who can fill in, define, or reconstruct your eyebrows. Cosmetic plastic surgeon Dr. John Williams offers microblading for Baton Rouge, LA patients who would like fuller, more defined, and natural-looking brows. Schedule a consultation at Plastic Surgery Center of Baton Rouge to learn more about the microblading process and to develop your personalized treatment plan.
Reviews
"Dr. Williams was awesome! I had plastic surgery from a nationally renowned surgeon in Houston and my incision got infected. Dr Williams treated me for the infection which required antibiotics and additional surgery to removed the infected tissue and another surgery to sew me back up. His work was neater and tighter than the first surgeon's. I returned for more liposuction later and he did a wonderful job! His staff is very friendly and it's super easy having procedures performed at his office. Everything was first rate!"
- T.C. /
Google /
May 16, 2019
"I was very pleased with Dr. Williams and the fact that he's always available for any questions I had following a tummy tuck. I have enjoyed his staff and the friendly atmosphere I got when I was there. I would highly recommend Dr. Williams to anyone. He was very knowledgeable and I an very pleased with the my results!!"
- A.O. /
Google /
Feb 19, 2020
"I have done a breast augmentation procedure 2 months ago , and had a great experience and an awesome outcome ! Very friendly staff and an awesome surgeon! Any time I ever had any concerns they were there for me ! Very easy to get in touch with and make an appt !"
- L.V. /
Google /
Jan 18, 2020
"Excellent doctor. Very caring and professional."
- S.R. /
Facebook /
Jan 01, 2020
"Dr. Williams is fantastic. He and his staff are extremely knowledgeable and professional, providing top-quality care and unbeatable results!"
- M.B. /
Google /
Oct 17, 2019
Previous
Next
Microblading may be a good choice for women and men in the Baton Rouge, LA area who would like a more defined, new shape, or fuller appearance for their brows that lasts a long time and offers a natural look. Many patients at Plastic Surgery Center of Baton Rouge who try microblading tend to have slender eyebrows or small areas they wish to fill in. Thin eyebrows or bald spots may be caused by genetics, surgical scars, traumatic injury, overplucking, aging, and nutritional deficiencies. Compared to tattooed eyebrows, microblading creates a more natural-looking result, providing full coverage and filling in depleted sections of your eyebrows. Microblading may also help create more curve to the brow to generate a more cosmetically appealing shape. Ideal candidates are in overall good health, are not pregnant, and do not have high blood sugar levels since this can affect the healing process.
Before your microblading procedure, our team will provide an initial consultation to evaluate the state of your brows and learn about your concerns. Based on your brow condition and cosmetic goals, a personalized plan of treatment will be created for your microblading session. The procedure can be performed in our office with a local anesthesia or numbing cream to limit discomfort. Based on how much treatment is being performed, the microblading process may last anywhere from around 1 – 3 hours. To start the process, your natural eyebrows will be lightly combed and expertly trimmed. Your brows will then be shaded with an eyebrow pen, which acts as a marker for where the microblading will be performed. Plastic Surgery Center of Baton Rouge utilizes high-quality inks and skillful techniques to give you natural-looking strokes that mimic separate hair follicles and generate excellent results.
Microblading What to Expect
Immediately after your microblading appointment, you are able to leave and continue all activities without any recovery period needed. You may notice some redness around the brows, but this usually fades in 1 – 2 hours. Your brows may appear much darker right after the microblading process; however, they should lighten to your target color in around two weeks. Dr. Williams suggests that you schedule a second session about a month after your first treatment to finalize and touch up your brow shape. Microblading results, on average, last about 1 – 2 years, but sessions may be repeated as needed to sustain the appearance of your eyebrows.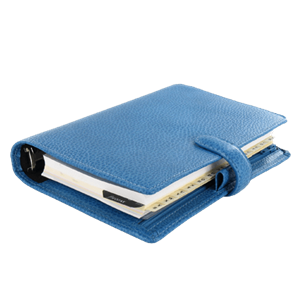 Plan Your Procedure
Average Cost

$300

-

$600

Recovery Time

None
Contact Us
You no longer have to use makeup pencils to draw in your eyebrows when you undergo microblading at Plastic Surgery Center of Baton Rouge. Cosmetic plastic surgeon Dr. Williams offers long-lasting results with this technique using semi-permanent ink to shape and define your brows. With personalized microblading treatments, you can have well-defined eyebrows that complement your face and appearance. Get in touch with our Baton Rouge, LA office today to schedule your visit.