Part of the aging process includes the slowing of elastin and collagen production in your skin. This often leads to more visible creases, wrinkles, and lines, as well as laxity around the neck, jowls, and chin. To fight back against the common signs of aging, Plastic Surgery Center of Baton Rouge and Dr. John Williams are proud to offer FaceTite. This highly popular and proven minimally invasive procedure uses radiofrequency-assisted lipolysis to dislodge and eliminate fat cells. The technology causes the skin to tighten and allows collagen to be created at a faster rate. It's possible to attain smoother, more youthful skin with fewer wrinkles without experiencing the invasiveness and recovery period associated with face and neck lifting procedures. We invite you to schedule a consultation at our Baton Rouge, LA practice to learn more about the incredible benefits of FaceTite.
Reviews
"Dr. Williams was awesome! I had plastic surgery from a nationally renowned surgeon in Houston and my incision got infected. Dr Williams treated me for the infection which required antibiotics and additional surgery to removed the infected tissue and another surgery to sew me back up. His work was neater and tighter than the first surgeon's. I returned for more liposuction later and he did a wonderful job! His staff is very friendly and it's super easy having procedures performed at his office. Everything was first rate!"
- T.C. /
Google /
May 16, 2019
"I can not say enough good things about Dr.Williams and his staff! I was 1st a patient 9 years ago and had a great experience then, when I had to go back recently it reminded me why I chose them to begin with!!! Alex and Brianna are so helpful, caring and professional!"
- L.M. /
Google /
Jul 21, 2020
"Dr. Williams and staff are amazing. Everyone is very professional. Dr. Williams does excellent work and it is obvious how much he cares about his patients."
- A.B. /
Google /
Jul 12, 2020
"Dr. Williams and staff are wonderful. I received Botox and fillers. Dr. Williams explained the whole process throughly and made sure to give me the most natural looking results. I'm so happy with my results and recommend him to all my friends."
- B.S. /
Google /
Jul 01, 2020
"I can not say enough good things about Dr Williams and his entire staff. After losing 140 lbs I begin my search of finding the right Dr to my tummy tuck and breasts lift/ augmentation. I am so glad that in my search I came across Dr Williams. From my consultation to pre op he was very informative and answered all my questions. I scheduled my surgery, the day of surgery I thought I would have been very nervous. Somehow the nerves left when I got there. Even the anesthesiologist was great. The only thing that   happened ( I won't say problem cause it wasn't) I had some swelling on my left side come up a week or so into recovery.  The after hour people were great and got back with me quickly, and had an appointment to see doc the next day. I could go on and on about the care they give and show to their patients. If you are thinking about having a procedure done I urge you to contact this group of people. The magic he preformed on me..Amazing!!!!A huge shout out to Bri for being awesome!"
- C.T. /
Google /
Jun 11, 2020
Previous
Next
Ideal Candidates for FaceTite
FaceTite is normally used to deal with smaller, more delicate areas, like the lines that form around the mouth and under the eyes in addition to the loose skin around the neck and chin area. You're an ideal candidate for this treatment if you are experiencing:
Sagging or loose skin around your jowls and neck
Fine lines and wrinkles on the lower face
Fullness beneath the chin
Lines around the mouth
Decreased collagen and elastin production on the face
FaceTite Procedure Technique
FaceTite is a minimally invasive procedure that involves the placement of a tiny cannula beneath the skin using local anesthesia. After placement, the temperature can be monitored from the handpieces and controlled through internal and external thermometers to ensure the heat remains at a comfortable level. The radiofrequency energy emitted by the FaceTite device eliminates fat cells and causes the fibers in the skin to contract and become firm. It also stimulates collagen production. Sessions can last 45 minutes or longer, depending on your individual needs.
What to Expect from FaceTite
Following your procedure, you will return home to rest for the remainder of the day wearing a special garment. Most patients feel well enough to return to their daily activities the next day. However, it can take around three days for any discoloration, bruising, or swelling to subside. Strenuous exercises and activities should be avoided for around two weeks following the treatment. Patients will enjoy some results right after treatment and more prominent improvements for about 3 – 8 weeks afterward. Your results should be long-lasting if you maintain a healthy weight through proper diet and exercise.
Frequently Asked Questions for FaceTite
How much does FaceTite cost?
Following a consultation with Dr. John Williams, we will determine the cost of your treatment. Pricing and costs vary, depending on aesthetic goals and individual needs. Plastic Surgery Center of Baton Rouge accepts many forms of payment to help make our treatment easier to afford.
Can BOTOX® or fillers help?
Many times, BOTOX or a filler, like JUVÉDERM®, can be incorporated into your treatment plan for even more dramatic results, especially in cases where lip or cheek volume could increase the results of the FaceTite procedure. Ask Dr. Williams about combining injectables into your treatment plan.
How many treatments will I need?
In most cases, one treatment is sufficient to help you reach your aesthetic goals. Follow-up treatments may be necessary annually to help you maintain your results.
How long will my results last?
Results are long-lasting in cases where you are able to maintain your health and well-being with a clean diet and sufficient exercise.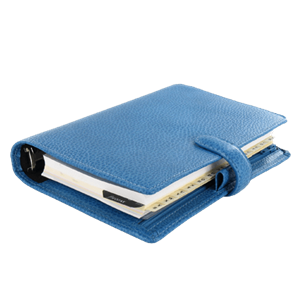 Surgical procedures, like neck and facelifts, shouldn't be the only available option for creating tighter, younger-looking skin. FaceTite, offered by our Baton Rouge, LA practice, can firm the skin for radiant and youthful results. FaceTite uses a unique radiofrequency-assisted lipolysis technique that ignites collagen and contracts the skin. Call now to schedule your consultation with Dr. Williams at Plastic Surgery Center of Baton Rouge.
Related Procedures