About Cosmetic and Medical Tattooing
The experienced team at the Plastic Surgery Center of Baton Rouge is excited to offer cosmetic and medical tattooing, sometimes referred to as permanent makeup, to Baton Rouge, LA patients who wish to amplify or enhance their natural features. Our highly talented registered nurse, Christin Dottolo, is skilled and licensed to perform medical and cosmetic tattooing of the face and body, including the breasts, scalp, eyes, and lips, and nearly any scarred area of the body. Christin also performs saline permanent makeup removal. All tattooing services are performed in a sanitary, medical environment utilizing highly specialized, professional techniques.
During saline permanent makeup removal, a natural salt-based solution is applied to the tattooed area with a tool very similar to a tattooing device. The solution works to essentially dry out and separate the pigment in the area so that it can dissolve and fade with time. The process is both safe and effective, though it may not remove 100% of the pigment in all situations. Patients with fading cosmetic or medical tattoos who wish for a fresh start should ask Christin about removal during a consultation at our facility.
Reviews
"Dr. Williams was awesome! I had plastic surgery from a nationally renowned surgeon in Houston and my incision got infected. Dr Williams treated me for the infection which required antibiotics and additional surgery to removed the infected tissue and another surgery to sew me back up. His work was neater and tighter than the first surgeon's. I returned for more liposuction later and he did a wonderful job! His staff is very friendly and it's super easy having procedures performed at his office. Everything was first rate!"
- T.C. /
Google /
May 16, 2019
"I can not say enough good things about Dr.Williams and his staff! I was 1st a patient 9 years ago and had a great experience then, when I had to go back recently it reminded me why I chose them to begin with!!! Alex and Brianna are so helpful, caring and professional!"
- L.M. /
Google /
Jul 21, 2020
"Dr. Williams and staff are amazing. Everyone is very professional. Dr. Williams does excellent work and it is obvious how much he cares about his patients."
- A.B. /
Google /
Jul 12, 2020
"Dr. Williams and staff are wonderful. I received Botox and fillers. Dr. Williams explained the whole process throughly and made sure to give me the most natural looking results. I'm so happy with my results and recommend him to all my friends."
- B.S. /
Google /
Jul 01, 2020
"I can not say enough good things about Dr Williams and his entire staff. After losing 140 lbs I begin my search of finding the right Dr to my tummy tuck and breasts lift/ augmentation. I am so glad that in my search I came across Dr Williams. From my consultation to pre op he was very informative and answered all my questions. I scheduled my surgery, the day of surgery I thought I would have been very nervous. Somehow the nerves left when I got there. Even the anesthesiologist was great. The only thing that   happened ( I won't say problem cause it wasn't) I had some swelling on my left side come up a week or so into recovery.  The after hour people were great and got back with me quickly, and had an appointment to see doc the next day. I could go on and on about the care they give and show to their patients. If you are thinking about having a procedure done I urge you to contact this group of people. The magic he preformed on me..Amazing!!!!A huge shout out to Bri for being awesome!"
- C.T. /
Google /
Jun 11, 2020
Previous
Next
Ideal Candidates for Cosmetic and Medical Tattooing
Medical and/or cosmetic tattooing is an ideal option for any individual who would like to alter, amplify, or enhance their look. Your reason for pursuing medical tattooing is highly personal. Some patients desire medical tattooing to help them recover from a life-changing condition, such as breast cancer. Others wish to disguise a receding hairline caused by alopecia. Below is a list of services we offer that you may be the perfect candidate for.
Cosmetic Services:
Powder Brows
Microblading with Shading
Permanent Eyeliner
Permanent Lip Blush
Medical Services:
Scalp Micropigmentation
Scar Camouflage
Nipple-Areola Complex
What To Expect from Cosmetic and Medical Tattooing
Prior to your tattooing session, you will meet with Christin to discuss your goals and concerns. She will create a treatment plan that meets your needs and includes healthy expectations for the outcome of the procedure. It is important to remember that similar to any other tattoo, the results will be vibrant at first but may fade in time and require a touch-up. Using very meticulous techniques and her natural artistry, Christin will carry out your procedure, carefully observing and following the natural structure and curve of your face, body, or scalp.
Anticipated Results from Cosmetic and Medical Tattooing
There is no need for downtime or a recovery period following your procedure, but you will need to carefully tend to your skin as it heals. Christin will provide you with detailed instructions on how best to care for your skin in the coming days, including how long to protect it from elements, such as the sun and water. Patients notice vibrant, beautiful results immediately after their session is complete. It is important to remember that consistent exposure to the sun can work to fade the pigment so patients should keep their tattoo covered with sunscreen.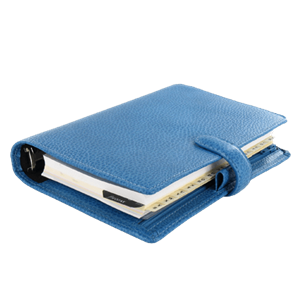 Schedule Your Session for Cosmetic and Medical Tattooing
At Plastic Surgery Center of Baton Rouge, we want our patients to achieve all of their aesthetic goals, no matter how minor or major. If you are ready to enhance your natural beauty with a lasting solution, contact our facility today to schedule your consultation with Christin Dottolo. We are ready and waiting to exceed your expectations.