Many people have both loose skin and stubborn fat on their body that they would like to correct without surgical liposuction or skin tightening. BodyTite is a revolutionary, minimally invasive liposuction procedure, which also firms the skin without long recovery periods. The RFAL (radiofrequency-assisted liposuction) in BodyTite allows cosmetic plastic surgeon Dr. John Williams to efficiently help Baton Rouge, LA patients improve their body contours. Approved by the FDA (Food and Drug Administration), BodyTite safely removes fat and tightens skin without large, unsightly scars. Schedule a consultation with Dr. Williams at Plastic Surgery Center of Baton Rouge to find out more about BodyTite and similar minimally invasive body contouring procedures.
Reviews
"Dr. Williams was awesome! I had plastic surgery from a nationally renowned surgeon in Houston and my incision got infected. Dr Williams treated me for the infection which required antibiotics and additional surgery to removed the infected tissue and another surgery to sew me back up. His work was neater and tighter than the first surgeon's. I returned for more liposuction later and he did a wonderful job! His staff is very friendly and it's super easy having procedures performed at his office. Everything was first rate!"
- T.C. /
Google /
May 16, 2019
"I was very pleased with Dr. Williams and the fact that he's always available for any questions I had following a tummy tuck. I have enjoyed his staff and the friendly atmosphere I got when I was there. I would highly recommend Dr. Williams to anyone. He was very knowledgeable and I an very pleased with the my results!!"
- A.O. /
Google /
Feb 19, 2020
"I have done a breast augmentation procedure 2 months ago , and had a great experience and an awesome outcome ! Very friendly staff and an awesome surgeon! Any time I ever had any concerns they were there for me ! Very easy to get in touch with and make an appt !"
- L.V. /
Google /
Jan 18, 2020
"Excellent doctor. Very caring and professional."
- S.R. /
Facebook /
Jan 01, 2020
"Dr. Williams is fantastic. He and his staff are extremely knowledgeable and professional, providing top-quality care and unbeatable results!"
- M.B. /
Google /
Oct 17, 2019
Previous
Next
BodyTite Ideal Candidates
Great candidates for BodyTite are healthy but have moderate skin laxity. Pregnant or breastfeeding women are not ideal candidates for the procedure. BodyTite minimally invasive body contouring is effective for the treatment of the:
Abdomen
Arms
Breasts
Thighs
Love handles
Knees
BodyTite Surgical Technique
BodyTite is generally performed with local anesthesia; however, general anesthesia can be used if you're nervous or having several areas treated. Once you are comfortable and your entry points are numb, the advanced BodyTite cannula will be inserted through minimal incisions in your skin. BodyTite has an external and internal thermometer that will protect your skin from burns. The applicator will liquefy and loosen the fat with radiofrequency waves so the fat is easily removed from your body. The heat and energy used throughout the fat removal process will help to firm your skin and connective tissue for fast and lasting skin contraction. BodyTite sessions can last around 30 – 45 minutes per area, and the treatment is highly effective.
What to Expect from BodyTite
You'll have to recover at home for 5 – 10 days after your BodyTite procedure. A compression garment needs to be worn on the treated areas to encourage healing while maintaining your new contours. Some outcomes will be visible instantly; however, your final results will not be apparent for several months when the inflammation and swelling are gone. Even though the fat that is removed cannot grow back, the remaining fat cells can become bigger if you gain weight so it's crucial to maintain a healthy, steady weight following your BodyTite procedure.
Frequently Asked Questions for BodyTite
How much does BodyTite cost?
The cost of BodyTite varies from one patient to the next as each patient has a unique aesthetic goal and body type. To determine the cost of your treatment, Dr. Williams will meet with you during a consultation. After this visit, our team will work to help you understand the cost of your procedure.
What are the side effects?
For most patients, the feeling of tightness is the most prominent side effect. Other side effects are related to the incision sites and entry points. These include bruising, redness, and swelling. All associated side effects typically self-resolve during the days following the procedure.
What is radiofrequency?
Radiofrequency is an advanced radio wave that produces an electric current that heats the tissue at controlled levels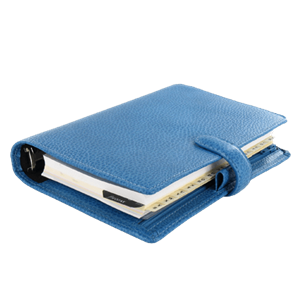 Body Contouring Results in Baton Rouge, LA
Enjoy the proven benefits of combined body contouring and skin tightening with BodyTite by cosmetic plastic surgeon Dr. Williams. Achieve your goal look without surgery and downtime through state-of-the-art radiofrequency-assisted liposuction (RFAL). Find out more about BodyTite during a consultation at Plastic Surgery Center of Baton Rouge. Contact our Baton Rouge, LA facility to schedule an appointment with Dr. Williams.
Related Procedures