Loss of volume happens during the natural aging process, especially in the middle of the face as the cheeks tend to become hollow and flat. Board-certified plastic surgeon Dr. John Williams uses Sculptra Aesthetic, a poly-L-lactic acid injectable dermal filler that allows for longer-lasting and deeper volume in the apples of the cheeks. In addition to restoring the fullness of the mid-face, Sculptra can reduce the look of fine to deep wrinkles and lines, like the nasolabial folds (sometimes called laugh or smile lines) that start at the outside of the nose down to the outer corners of the lips. With a unique gel formula approved by the FDA (Food and Drug Administration), Sculptra increases the natural collagen production in your body so even after you stop getting injections, your complexion should be stronger and healthier compared to before the treatment. Schedule an appointment at Plastic Surgery Center of Baton Rouge in Baton Rouge, LA to hear about the advantages of this treatment.
Reviews
"Dr. Williams was awesome! I had plastic surgery from a nationally renowned surgeon in Houston and my incision got infected. Dr Williams treated me for the infection which required antibiotics and additional surgery to removed the infected tissue and another surgery to sew me back up. His work was neater and tighter than the first surgeon's. I returned for more liposuction later and he did a wonderful job! His staff is very friendly and it's super easy having procedures performed at his office. Everything was first rate!"
- T.C. /
Google /
May 16, 2019
"I was very pleased with Dr. Williams and the fact that he's always available for any questions I had following a tummy tuck. I have enjoyed his staff and the friendly atmosphere I got when I was there. I would highly recommend Dr. Williams to anyone. He was very knowledgeable and I an very pleased with the my results!!"
- A.O. /
Google /
Feb 19, 2020
"I have done a breast augmentation procedure 2 months ago , and had a great experience and an awesome outcome ! Very friendly staff and an awesome surgeon! Any time I ever had any concerns they were there for me ! Very easy to get in touch with and make an appt !"
- L.V. /
Google /
Jan 18, 2020
"Excellent doctor. Very caring and professional."
- S.R. /
Facebook /
Jan 01, 2020
"Dr. Williams is fantastic. He and his staff are extremely knowledgeable and professional, providing top-quality care and unbeatable results!"
- M.B. /
Google /
Oct 17, 2019
Previous
Next
Sculptra Ideal Candidates
Sculptra Aesthetic is ideal for anyone who wants to boost fullness in their mid-face without surgical implants. Candidates may have been born with thin cheeks, whereas other patients have volume loss with age. Sculptra dermal filler may also help to treat fine to severe facial wrinkles and lines, such as the nasolabial folds, chin wrinkles, and marionette lines. Since Sculptra's formula works to boost the natural production of collagen in the skin, most Sculptra patients will see an improvement in the appearance and overall health of their complexion.
Sculptra Procedure Technique
Following your consultation to determine your custom plan for treatment, you can receive your injections in our minor procedure rooms. Your injector can use a local anesthetic or numbing cream prior to cleaning and marking the areas to be injected. As soon as you are prepared, Sculptra is injected in the deeper skin layers at the chosen sites. For longer-lasting results, Dr. John Williams suggests a series of four treatments that are each done at Plastic Surgery Center of Baton Rouge around three weeks apart.
What to Expect from Sculptra
Following your treatment, you may experience mild or moderate swelling, redness, bruising, or tenderness at the sites of injections that should heal on its own in 3 – 5 days. To speed healing, you may apply a cold compress to the treated areas. You should limit UV exposure after your injection and always use sunscreen. Many patients will have improvements right after their Sculptra treatment with optimal results developing after 3 – 5 months when the increased collagen production improves the health of the complexion. If Sculptra is performed in a series over 3 – 4 months, your results may be visible for as long as two years.
Frequently Asked Questions for Sculptra
How much does Sculptra cost?
Treatments with Sculptra can vary in price based on how much you need to achieve your desired results. You may need multiple injections to get the best results. In your consultation, your injector will listen to your concerns and customize a treatment plan with cost estimates.
How does Sculptra work?
Using poly-L-lactic acid (PLLA), Sculptra is a treatment that works within the dermis of the skin to help stimulate the production of collagen. Sculptra helps to rejuvenate your skin's elasticity and appearance as more collagen is produced. The increased collagen will visibly fill out moderate to severe lines and wrinkles.
Are Sculptra injections safe?
Sculptra is approved by the FDA (Food and Drug Administration), and it has has been used safely around the world since the late 1990s. Side effects are rare and usually mild, including minor pain, bruising, redness, and swelling. Occasionally, small bumps may appear if too much pressure is put on the injection site. Please contact us if you have any questions or concerns.
What is the best age to receive Sculptra?
A Sculptra treatment can help if you want to reduce the visibility of static wrinkles. It is ideal to improve wrinkles on the chin, fine lines around the lips, and the nasolabial folds. Commonly, men and women get Sculptra starting around their late 30s to early 50s. However, Sculptra can be used on most patients as long as they are over the age of 18 years old.
How long do results last?
To make the results last longer, you might want to get multiple injections. A major advantage Sculptra has over other fillers it that the results can last as long as two years. Since Sculptra continues to increase the natural production of collagen in your skin, results take longer to appear but last longer.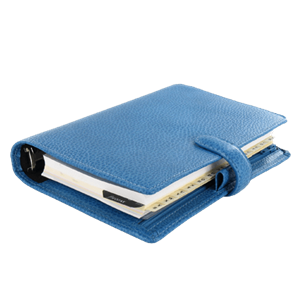 Plan Your Procedure
Recovery Time

None

Average Procedure Time

30 – 60 Minutes

Post-op Follow-up

6 – 9 Months
Contact Us
Improve the smoothness and volume of your complexion with minimally invasive Sculptra dermal filler treatments at Plastic Surgery Center of Baton Rouge in Baton Rouge, LA. Seasoned plastic surgeon Dr. John Williams will decide if Sculptra is best for your concerns and needs at your initial consultation before developing your unique plan for treatment. Contact our aesthetic team to make your appointment for Sculptra injections or other services. We look forward to serving you.
Related Procedures