These days, there are several dermal fillers available for you to choose from for facial rejuvenation. The Radiesse dermal filler offered by seasoned cosmetic plastic surgeon Dr. John Williams is wonderful for mild and moderate wrinkles and lines on the face and for reversing volume loss in the hands. Patients who don't have time for frequent touch-ups prefer the lasting results (over a year in many cases) of Radiesse. With microspheres of calcium hydroxyapatite in a flexible gel, Radiesse fills and smoothes the appearance of your face with a minimally invasive treatment. Radiesse is approved by the FDA (Food and Drug Administration) to effectively and safely volumize your face. It may be used with other injectable treatments (wrinkle fillers and relaxers) for a personalized procedure to rejuvenate your appearance. Look younger and improve your self-image with Radiesse dermal fillers at Plastic Surgery Center of Baton Rouge in Baton Rouge, LA.
Adults who are in good overall health and concerned about mild to moderate lines and wrinkles are the best patients for Radiesse treatments. It can address marionette lines, smile lines, chin wrinkles, pre-jowl folds, and fine lines that form in the sides of the lips. Radiesse is also approved to correct volume that is often lost with age in the hands to help them look smoother and more youthful. You shouldn't receive this treatment if you have an allergy to lidocaine or other ingredients in Radiesse. Be sure to talk to Dr. Williams if you have any allergies (whether mild or severe) and any relevant medical history. If you are pregnant, breastfeeding, might be pregnant, or are trying to conceive in the next several years, you shouldn't get Radiesse injections.
Reviews
"Dr. Williams was awesome! I had plastic surgery from a nationally renowned surgeon in Houston and my incision got infected. Dr Williams treated me for the infection which required antibiotics and additional surgery to removed the infected tissue and another surgery to sew me back up. His work was neater and tighter than the first surgeon's. I returned for more liposuction later and he did a wonderful job! His staff is very friendly and it's super easy having procedures performed at his office. Everything was first rate!"
- T.C. /
Google /
May 16, 2019
"Excellent doctor. Very caring and professional."
- S.R. /
Facebook /
Jan 01, 2020
"Dr. Williams is fantastic. He and his staff are extremely knowledgeable and professional, providing top-quality care and unbeatable results!"
- M.B. /
Google /
Oct 17, 2019
"Great staff. Dr. Williams is such a kind and caring doctor. He is a perfectionist as well. I would highly recommend him."
- J.G. /
Google /
Oct 10, 2019
"Dr. Williams and the staff were incredible! The staff is very hands on and make you feel very comfortable. Dr. Williams was very knowledgeable & leaves you without questions. I got a breast reduction and I'm so happy with my results! He made my dreams come true!"
- H.D. /
Google /
Sep 18, 2019
Previous
Next
Radiesse dermal injections are performed in a treatment room at Plastic Surgery Center of Baton Rouge in around 30 – 60 minutes once you have completed your consultation. To begin the treatment, you will sit in a relaxed position as the injection sites are cleaned and marked. Many patients feel mild discomfort throughout the procedure at the first prick, but if requested, a numbing cream can be used on the treatment sites. The Radiesse dose, chosen during your consultation, will be placed in a fine needle. The pre-marked site of injection will help guide the injector to carefully administer Radiesse into the face. Once the treatment is finished, a compress may be held to the treated areas to minimize bruising and swelling.
Following your Radiesse treatment, you may have slight redness, swelling, and bruising. This is normal and should last for around a week. These side effects may typically be covered with cosmetics. If the bruising, swelling, or redness lasts longer than ten days or if you are concerned, please contact Plastic Surgery Center of Baton Rouge. Many patients have visible results right away with final results appearing in a month or so. Your face will look softer, younger, and more radiant. Radiesse typically lasts longer compared to other dermal fillers — up to 1 – 2 years. You can talk to Dr. John Williams at your appointment about how soon to get your next injection to touch up your results.
Frequently Asked Questions
How much does Radiesse cost?
Your cost for a Radiesse treatment will depend on how much is needed to reach your goals. In your consult at Plastic Surgery Center of Baton Rouge, your injector will ask about your concerns and goals, then they can develop your personalized treatment plan. After this, they will talk about your potential costs and payment options.
How does Radiesse compare to other fillers?
Dermal fillers each have different properties and formulas to fit different issues. Common ingredients in fillers include HA (hyaluronic acid), CaHa (calcium hydroxyapatite), poly-L-lactic acid, and PMMA (polymethylmethacrylate). Radiesse is made with calcium-based microspheres, which are similar to HA dermal fillers the way it helps to increase the natural production of collagen. In your consult, we will review the different options and assess your skin's tone and volume to determine which one matches your needs.
Are Radiesse injections painful?
Generally, patients don't need local anesthesia before their injections. However, a numbing cream is available to make you feel more comfortable. Many patients may have minor and short-lived discomfort when the needle pierces the skin.
What are the side effects of Radiesse?
Treatments with Radiesse have a low risk of abnormal side effects if done by a skilled injector, like our team at Plastic Surgery Center of Baton Rouge. In your consult, talk to your injector about your medical history and any allergies to avoid problems. Right after your injection, you might have mild bruising, redness, itching, or numbness. This is temporary and will generally fade in 1 – 2 days.
What other procedures can I combine with Radiesse?
Injections of Radiesse may be done along with other injectables for a liquid facelift to deliver your optimal results. Some patients use wrinkle fillers, like Radiesse, with BOTOX or another wrinkle relaxer to produce more dramatic improvements. Speak to your injector before your treatment to find out about treatments that complement the results of Radiesse injections.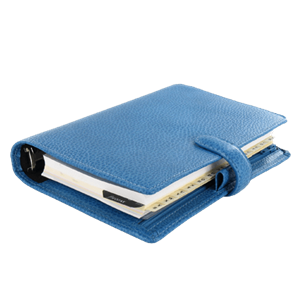 Plan Your Procedure
Average Cost

From

$375

Recovery Time

None

Average Procedure Time

30 – 60 Minutes

Post-op Follow-up

3 – 9 Months
Contact Us
Look Radiant with Radiesse
As an injectable filler, Radiesse receives outstanding reviews from patients for providing amazing outcomes. If you want to learn more about Radiesse dermal filler injections, please contact Plastic Surgery Center of Baton Rouge in Baton Rouge, LA today to schedule a consultation with board-certified plastic surgeon Dr. John Williams. Our aesthetic team strives to provide thorough, high-quality cosmetic treatment to every one of our patients for the utmost results and service. Give us a call at your earliest convenience so we can work with you on attaining your cosmetic goals.
Related Procedures