About Revision Rhinoplasty
Rhinoplasty is among the most sought-after plastic surgeries available and patients are usually ecstatic about their results. However, if you're not happy with the look of your new nose shape or you're struggling to breathe following nose surgery, revision rhinoplasty is performed at Plastic Surgery Center of Baton Rouge in Baton Rouge, LA. Revision or secondary nose surgery include small changes to better the appearance of the nose or includes total reconstruction to reshape it, allowing for easier breathing. You don't have to live with less-than-stellar results or deal with functional issues following rhinoplasty — arrange an appointment with cosmetic plastic surgeon Dr. John Williams to find out more about revision rhinoplasty and your opportunities for achieving better results.
Reviews
"Dr. Williams was awesome! I had plastic surgery from a nationally renowned surgeon in Houston and my incision got infected. Dr Williams treated me for the infection which required antibiotics and additional surgery to removed the infected tissue and another surgery to sew me back up. His work was neater and tighter than the first surgeon's. I returned for more liposuction later and he did a wonderful job! His staff is very friendly and it's super easy having procedures performed at his office. Everything was first rate!"
- T.C. /
Google /
May 16, 2019
"I can not say enough good things about Dr.Williams and his staff! I was 1st a patient 9 years ago and had a great experience then, when I had to go back recently it reminded me why I chose them to begin with!!! Alex and Brianna are so helpful, caring and professional!"
- L.M. /
Google /
Jul 21, 2020
"Dr. Williams and staff are amazing. Everyone is very professional. Dr. Williams does excellent work and it is obvious how much he cares about his patients."
- A.B. /
Google /
Jul 12, 2020
"Dr. Williams and staff are wonderful. I received Botox and fillers. Dr. Williams explained the whole process throughly and made sure to give me the most natural looking results. I'm so happy with my results and recommend him to all my friends."
- B.S. /
Google /
Jul 01, 2020
"I can not say enough good things about Dr Williams and his entire staff. After losing 140 lbs I begin my search of finding the right Dr to my tummy tuck and breasts lift/ augmentation. I am so glad that in my search I came across Dr Williams. From my consultation to pre op he was very informative and answered all my questions. I scheduled my surgery, the day of surgery I thought I would have been very nervous. Somehow the nerves left when I got there. Even the anesthesiologist was great. The only thing that   happened ( I won't say problem cause it wasn't) I had some swelling on my left side come up a week or so into recovery.  The after hour people were great and got back with me quickly, and had an appointment to see doc the next day. I could go on and on about the care they give and show to their patients. If you are thinking about having a procedure done I urge you to contact this group of people. The magic he preformed on me..Amazing!!!!A huge shout out to Bri for being awesome!"
- C.T. /
Google /
Jun 11, 2020
Previous
Next
Ideal Candidates for a Revision Rhinoplasty
You might be a good candidate for secondary rhinoplasty if you need to change or fix the complications from your first surgery. Revision rhinoplasty is usually performed to repair or change the shape and performance of your nose. Patients should be prepared for a long-lasting repair and have real goals before pursuing a revision rhinoplasty surgery. Patients should also know that this surgery may be more difficult than the previous rhinoplasty.
Surgical Technique for a Revision Rhinoplasty
Prior to initiating revision rhinoplasty, Dr. Williams will consult with you to understand your individual desires and aesthetic goals before designing a course of action. During the actual procedure, Dr. Williams will choose either a closed or open approach. When employing the open technique (the most common approach), Dr. Williams will detach the skin from the cartilage and bone, allowing for increased visibility. Next, Dr. Williams will shape the nose to the requested stature. The closed technique is less difficult in nature and is commonly utilized for less drastic repairs. Sometimes during revision rhinoplasty, a cartilage or bone graft is required to help strengthen and reconstruct the framework of the nose.
What to Expect from a Revision Rhinoplasty
Rhinoplasty revision is typically completed as an outpatient procedure under general anesthesia. The amount of time your surgery will take depends upon the type of repair and the technique employed. After the surgery, you will be asked to wear a nose splint for a number of days and could be asked to arrange a follow-up appointment to remove the splint and stitches. This will also allow Dr. Williams to check up on your healing. Since revision rhinoplasty can typically be more difficult than the initial surgery, you can expect the recovery to be more lengthy. You could experience heavy bruising, swelling, and some discomfort for about two weeks.
Frequently Asked Questions for Revision Rhinoplasty
How much does a revision rhinoplasty cost?
Your cost for revision rhinoplasty will vary, depending on how much reconstruction is required. In your consultation, Dr. Williams will understand your concerns before examining the results of your original rhinoplasty. When a surgical plan is developed, he can more accurately estimate your costs. Dr. Williams will also go over payments we accept and information on low-interest financing to make your surgery more affordable.
How long should I wait after my original rhinoplasty?
It is crucial to allow your nose time to heal following nose surgery. In most patients, it may take more than one year for swelling to completely subside so you can see the final shape of your nose. When your nose is fully healed from nose surgery, you need to take some time to decide how you much you like or dislike the appearance and then schedule an appointment at Plastic Surgery Center of Baton Rouge with Dr. Williams.
How common are revision rhinoplasty procedures?
Nose surgery is a popular cosmetic surgery and many people are pleased with their outcomes. Although, some nose surgeries might need another surgery to finish the results or to fix small flaws. In a few patients, revision nose surgery is necessary to correct large cosmetic flaws or functional issues caused by the first surgery. If you're unhappy at all with your nose surgery by Dr. Williams or another cosmetic plastic surgeon, visit us for a consultation to get more information on revision rhinoplasty.
How can I ensure that I will receive better results with a revision procedure?
It's very important to do research when selecting a plastic surgeon to do a revision rhinoplasty. Dr. Williams is a skilled cosmetic plastic surgeon with years of training in nose surgery with a unique interest in secondary surgery. He understands the extra skill and advanced techniques needed to complete a second rhinoplasty but not collapsing the structure.
Will I need cartilage grafting?
In some cases, cartilage grafting might be needed. Cartilage grafting is done by removing cartilage and/or bone from another part of the body, like the ribs, and transferring it to rebuild the structure of your nose. Usually, this is only required in serious cases or when the cartilage was damaged in the primary rhinoplasty surgery. Cartilage grafting might be needed to help strengthen your nasal structure so you do not have trouble breathing after revision rhinoplasty. Dr. Williams will discuss if cartilage grafting may be needed in your initial consultation.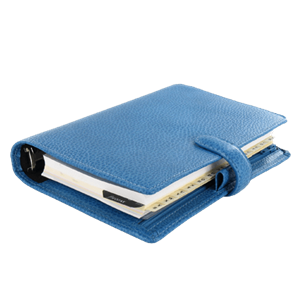 Plan Your Procedure
Average Cost

$8,500

-

$12,000

Recovery Time

4 – 12 Weeks

Average Procedure Time

3 – 5 Hours

Post-op Follow-up

10 – 12 Days

Procedure Recovery Location

Outpatient
Contact Us
Modify Your Look with a Revision Rhinoplasty
Plastic Surgery Center of Baton Rouge is dedicated to helping you attain the outcome you desire even more so if you had a less-than-desirable experience following your first surgery. At your consultation, we will work to gain an understanding about your needs and aesthetic goals before talking about your choices to provide you with optimal results. If you're interested in secondary rhinoplasty surgery and are ready to schedule your consultation with board-certified plastic surgeon Dr. John Williams, call our Baton Rouge, LA practice right away.
Related Procedures