Many people are unhappy about their appearance on profile view. This is because of a "weak" chin and a poor jawline. Chin Augmentation is the procedure to enhance the size and shape of the chin. This helps to improve and strengthen the jawline. It also helps to create improved balance and contour of the face. Most Chin Augmentation surgeries is done by inserting a flexible solid implant into the chin. One of the most common is a silicone chin implant. An alternative is to use your own tissue. Bone may be taken from a rib or pelvic bone to correct the chin deficiency. A non- surgical option is to inject soft tissue filler such a Juvederm-Voluma. This is a good alternative if the amount of augmentation needed is small. With chin Augmentation, you will no longer have to be self-conscious about those profile photos.
Your Consultation with Dr. Williams
Dr. Williams feels that the most important part of the consultation is to listen to you and understand what you want to achieve. During your consultation, Dr. Williams will discuss with you and explain the procedure and your expected results. Each of the possible options for the surgery will also be explained. Depending upon your goals, alternatives, as well as additional procedures, may be recommended. The goal is for you to be fully informed so that you are confident that the choice you make is the right one to give you the result you want.
Reviews
"Dr. Williams was awesome! I had plastic surgery from a nationally renowned surgeon in Houston and my incision got infected. Dr Williams treated me for the infection which required antibiotics and additional surgery to removed the infected tissue and another surgery to sew me back up. His work was neater and tighter than the first surgeon's. I returned for more liposuction later and he did a wonderful job! His staff is very friendly and it's super easy having procedures performed at his office. Everything was first rate!"
- T.C. /
Google /
May 16, 2019
"I can not say enough good things about Dr.Williams and his staff! I was 1st a patient 9 years ago and had a great experience then, when I had to go back recently it reminded me why I chose them to begin with!!! Alex and Brianna are so helpful, caring and professional!"
- L.M. /
Google /
Jul 21, 2020
"Dr. Williams and staff are amazing. Everyone is very professional. Dr. Williams does excellent work and it is obvious how much he cares about his patients."
- A.B. /
Google /
Jul 12, 2020
"Dr. Williams and staff are wonderful. I received Botox and fillers. Dr. Williams explained the whole process throughly and made sure to give me the most natural looking results. I'm so happy with my results and recommend him to all my friends."
- B.S. /
Google /
Jul 01, 2020
"I can not say enough good things about Dr Williams and his entire staff. After losing 140 lbs I begin my search of finding the right Dr to my tummy tuck and breasts lift/ augmentation. I am so glad that in my search I came across Dr Williams. From my consultation to pre op he was very informative and answered all my questions. I scheduled my surgery, the day of surgery I thought I would have been very nervous. Somehow the nerves left when I got there. Even the anesthesiologist was great. The only thing that   happened ( I won't say problem cause it wasn't) I had some swelling on my left side come up a week or so into recovery.  The after hour people were great and got back with me quickly, and had an appointment to see doc the next day. I could go on and on about the care they give and show to their patients. If you are thinking about having a procedure done I urge you to contact this group of people. The magic he preformed on me..Amazing!!!!A huge shout out to Bri for being awesome!"
- C.T. /
Google /
Jun 11, 2020
Previous
Next
Candidates for Chin Augmentation
Have a "weak" chin
Lack of a well-defined jawline| neckline
Want a more balanced appearance on profile
Want to make the nose appear smaller
Before Chin Augmentation -Chin Surgery
The type of surgery that is done will depend upon your individual appearance and your goals. All of your options will be discussed with Dr. Williams in consultation. It is important to recognize that there are other factors that cause the appearance of a weak chin or poor jawline
Some individuals may have a "double chin". This may be due to localized adiposity under the chin. This is corrected with either Liposuction or direct excision of the fat. This is done at the same time as the chin surgery.
Sometimes there is laxity and sagging of the skin that is the cause lack of a well- defined jawline. This may need to be treated with Neck Lift Surgery. A problem with the jaw bone itself may require reconstruction of the jawbone. This is called a Genioplasty
If it is decided that Chin Augmentation will give the best result, then Dr. Williams will discuss with you with the options for different types, sizes, and shapes of implants.
Surgery Technique of Chin Augmentation
The surgery may be done with general, IV sedation, or local anesthesia,. These options are discussed with each patient.
There are two surgical procedures for the insertion of a chin implant. One option is to place the implant through an incision that is made on the inside of the lower lip. The other option is to make an incision in the skin on the underside of the chin. The proposed position and size for the implant is marked on the skin. A pocket or space is then made between the lower lip and chin to place the implant. The implant is placed on the bone in this pocket and the incision is closed with sutures. Special skin tape is placed to further secure the chin implant in proper position.
Recovery from Chin Augmentation Surgery
Normal activity is resumed the day after surgery. It is important not to hit or bump the chin for several weeks after surgery to prevent displacement of the chin implant There is usually some swelling and bruising after surgery that resolves in about 1-2 weeks. There may be some numbness of the chin or lower lip. This is often due to compression by the chin implant and may take several months to resolve.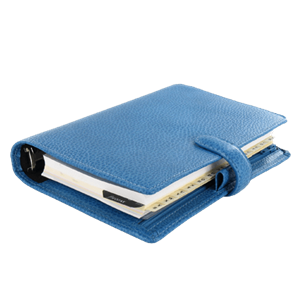 Plan Your Procedure
Average Cost

From

$4,770
Contact Us
Planning Your Procedure
The procedure is performed at the Plastic Surgery Center. This is performed in a nationally accredited (AAAASF) surgical facility. This ensures that the surgery is done in complete privacy and that it is done with the highest quality of patient safety standards for ambulatory surgery. Prior to surgery, all cases are reviewed in conjunction with Dr. Williams and Anesthesia. Depending upon your present health and the type of procedure planned it may be necessary to have lab work done prior to surgery.
Dr. Williams will discuss with you and give you instructions for before and after your surgery. The surgery is outpatient surgery. That means that you will be able to go home after the surgery. It will be necessary for you to have a caregiver with you for 24 hours after your surgery. This is to ensure your safety and that all necessary post-operative instruction are followed. If you do not have a caregiver, arrangements can be made for this. Dr. Williams understands that patients and their caregivers often have anxiety, concerns and questions after surgery. Dr. Williams is always available 24 hours a day to respond to you. Every effort is made throughout to make certain that you have a great experience and that you obtain your best possible desired result.