About Breast Augmentation with Lift
As women age, their breast volume can decrease while others may begin to notice loose breast skin. Some women will experience both problems that lead to deflated, sagging breasts. If you would like to restore breast volume while also eliminating loose skin, board-certified plastic surgeon Dr. John Williams recommends a breast augmentation plus a breast lift (mastopexy). This procedure at Plastic Surgery Center of Baton Rouge in Baton Rouge, LA begins by excising loose chest skin and then inserting silicone or saline implants to achieve your desired size. Breast surgery with an augmentation and lift corrects multiple concerns, such as position, shape, and size to create perkier, more youthful-looking breasts. Make an appointment with Dr. Williams to talk about your unique goals and needs so he can help you decide if breast augmentation with a lift best fits your needs.
Reviews
"Dr. Williams was awesome! I had plastic surgery from a nationally renowned surgeon in Houston and my incision got infected. Dr Williams treated me for the infection which required antibiotics and additional surgery to removed the infected tissue and another surgery to sew me back up. His work was neater and tighter than the first surgeon's. I returned for more liposuction later and he did a wonderful job! His staff is very friendly and it's super easy having procedures performed at his office. Everything was first rate!"
- T.C. /
Google /
May 16, 2019
"I can not say enough good things about Dr.Williams and his staff! I was 1st a patient 9 years ago and had a great experience then, when I had to go back recently it reminded me why I chose them to begin with!!! Alex and Brianna are so helpful, caring and professional!"
- L.M. /
Google /
Jul 21, 2020
"Dr. Williams and staff are amazing. Everyone is very professional. Dr. Williams does excellent work and it is obvious how much he cares about his patients."
- A.B. /
Google /
Jul 12, 2020
"Dr. Williams and staff are wonderful. I received Botox and fillers. Dr. Williams explained the whole process throughly and made sure to give me the most natural looking results. I'm so happy with my results and recommend him to all my friends."
- B.S. /
Google /
Jul 01, 2020
"I can not say enough good things about Dr Williams and his entire staff. After losing 140 lbs I begin my search of finding the right Dr to my tummy tuck and breasts lift/ augmentation. I am so glad that in my search I came across Dr Williams. From my consultation to pre op he was very informative and answered all my questions. I scheduled my surgery, the day of surgery I thought I would have been very nervous. Somehow the nerves left when I got there. Even the anesthesiologist was great. The only thing that   happened ( I won't say problem cause it wasn't) I had some swelling on my left side come up a week or so into recovery.  The after hour people were great and got back with me quickly, and had an appointment to see doc the next day. I could go on and on about the care they give and show to their patients. If you are thinking about having a procedure done I urge you to contact this group of people. The magic he preformed on me..Amazing!!!!A huge shout out to Bri for being awesome!"
- C.T. /
Google /
Jun 11, 2020
Previous
Next
Ideal Candidates for a Breast Augmentation with Lift
There are several reasons why you may be wanting breast surgery combining augmentation and a lift. It's a good option if you would like to dramatically rejuvenate your breasts while also improving your skin elasticity. You may have breast sagging caused by aging, pregnancy, or significant weight loss, therefore, you would like to enhance the fullness of your breasts — this can all be achieved with a lift and augmentation. Dr. Williams will be able to determine if a lift alone will get your desired outcome, or if both a lift and implants are better to attain your goals.
Surgical Technique for a Breast Augmentation with Lift
A combination breast surgery is generally done at an accredited surgical facility as an outpatient procedure where general anesthesia will be administered. Typically, the breast lift is performed first. The excess skin is cut away and the surrounding tissue is smoothed. Dr. Williams will discuss the options available for breast implants before your surgery so your implants will be ready for placement. In certain cases, the areola and/or nipple may be moved to better match your new breast shape and size.
What to Expect from a Breast Augmentation with Lift
The time needed for recovery after breast surgery will be different for each patient; however, you will probably be strong enough to resume your day-to-day activities in about seven days. Exercise and strenuous activities will need to be avoided for about 2 – 6 weeks. There will also be moderate inflammation after your surgery that may last for three weeks. Your breasts will settle into their new position in a few months where at that time, you will be able to see your results.
FAQ's for a Breast Augmentation with Lift
How much does breast augmentation with a lift cost?
Breast augmentation with a lift will be priced based on multiple factors, including whether you choose implants (saline or silicone) or a fat transfer. Additionally, the complexity of the lift will help determine your cost. In your initial consultation, Dr. Williams will develop a custom surgical plan and then estimate your costs. Plastic Surgery Center of Baton Rouge takes many payment methods and we can help you find low-interest financing.
Will a breast augmentation with a lift correct sagging?
A good reason to get breast surgery that combines augmentation with a lift is that it increases the size of your chest while also addressing sag by removing loose skin. The breast lift will also adjust your natural breast tissue so the results are perky. This is crucial since augmenting breasts with mild sagging may lead to a less than ideal outcome if a breast lift isn't done to address the sag. To address sagging, a breast lift should be completed and then a fat transfer or implants can be added. In your initial consultation with Dr. Williams, he will understand your needs and wants before examining the condition of your chest. Following this, he can offer his opinion on whether your goals require a lift, implants, or a combination of both.
Which incision is best for my surgery?
Incision patterns for breast surgery have become more advanced with techniques being developed to help minimize scarring. The best incision for your surgery will be chosen based on the type of implants and severity of breast sag. To correct moderate to severe breast sag, an anchor-shaped incision pattern is most effective. When developing your surgical plan, Dr. Williams will discuss incision options and which fits your needs. No matter what pattern is chosen, Dr. Williams will make incisions carefully for natural-looking results.
How long will my results last?
If you don't have significant weight changes or get pregnant, your results from breast surgery should last for many years. Although both saline and silicone implants can last for a long time, they should be assessed regularly to check for issues. In the surgery, Dr. Williams sets your implants with a technique that minimizes future breast sag. This will help your results last for longer. It's important to know that while cosmetic breast surgery will give amazing results, the natural aging process still occurs. After many years, you might begin to develop sagging and loose skin again, but this can be corrected with another procedure.
How bad is the scarring?
Dr. Williams performs breast augmentation with a lift so all incisions are small and thin. He does his best to make incisions in areas that are easily concealed, like in the breast folds or on the areola border. If you properly care for them, the scars created by your breast surgery will, in time, fade so they blend more with your normal skin. Dr. Williams or someone on his staff will explain scar care instructions you need to follow after your procedure so your incisions heal correctly.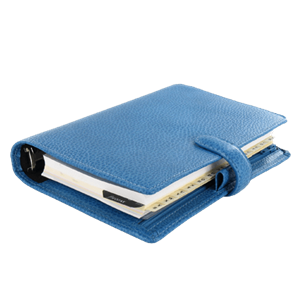 Plan Your Procedure
Average Cost

$8,820

-

$9,810

Recovery Time

2 – 6 Weeks

Average Procedure Time

4 – 5 Hours

Post-op Follow-up

7 – 10 Days

Procedure Recovery Location

Outpatient
Contact Us
Attain the appearance you desire by having breast surgery with an augmentation and lift at Plastic Surgery Center of Baton Rouge. Dr. Williams will help you create a custom plan for treatment that fits your needs and goals so you can see natural-looking results. By addressing the size, shape, skin, and position of your breasts, your breast surgery can lead to a younger appearance. Make a consultation with seasoned plastic surgeon Dr. John Williams at our Baton Rouge, LA office to find out more information about your options.
Related Procedures
Related Post