As a common skin blemish, scars may be located on any areas of the face and body. For some people, a scar is an unwanted reminder of an old wound or some other issue that created a disruption to the skin. While some scars aren't a problem, certain scars are unsightly and unappealing. They may be too wide or too big, dark, bumpy, recessed, or raised. Based on where the scar is placed and its state, scar revision surgery can be performed to improve how it looks. Baton Rouge, LA plastic surgeon Dr. John Williams performs scar revision surgery at Plastic Surgery Center of Baton Rouge, which is an aesthetic procedure that aims to decrease the size and fix your scar's appearance.
There are several types of scars. The type you have can determine the best technique to address it. The most frequent scars Dr. Williams sees are:
Superficial Scars
The most subtle type of scars. Superficial scars don't cause any concerns besides a blemished appearance.
Keloid Scars
Keloid scars are bigger in size and may be painful. The skin surrounding the scar is typically discolored and grows past the borders of the original wound.
Hypertrophic Scars
A hypertrophic scar may also be big. They may be thicker and get larger in time, but hypertrophic scars don't usually grow past the original wound borders.
Contracture Scars
A contracture scar is deemed more complicated as the scar develops across a larger section of skin. A burn is one example of a contracture scar. In many cases, the scar feels taut and also limits movement for some patients.
Reviews
"Dr. Williams was awesome! I had plastic surgery from a nationally renowned surgeon in Houston and my incision got infected. Dr Williams treated me for the infection which required antibiotics and additional surgery to removed the infected tissue and another surgery to sew me back up. His work was neater and tighter than the first surgeon's. I returned for more liposuction later and he did a wonderful job! His staff is very friendly and it's super easy having procedures performed at his office. Everything was first rate!"
- T.C. /
Google /
May 16, 2019
"I can not say enough good things about Dr.Williams and his staff! I was 1st a patient 9 years ago and had a great experience then, when I had to go back recently it reminded me why I chose them to begin with!!! Alex and Brianna are so helpful, caring and professional!"
- L.M. /
Google /
Jul 21, 2020
"Dr. Williams and staff are amazing. Everyone is very professional. Dr. Williams does excellent work and it is obvious how much he cares about his patients."
- A.B. /
Google /
Jul 12, 2020
"Dr. Williams and staff are wonderful. I received Botox and fillers. Dr. Williams explained the whole process throughly and made sure to give me the most natural looking results. I'm so happy with my results and recommend him to all my friends."
- B.S. /
Google /
Jul 01, 2020
"I can not say enough good things about Dr Williams and his entire staff. After losing 140 lbs I begin my search of finding the right Dr to my tummy tuck and breasts lift/ augmentation. I am so glad that in my search I came across Dr Williams. From my consultation to pre op he was very informative and answered all my questions. I scheduled my surgery, the day of surgery I thought I would have been very nervous. Somehow the nerves left when I got there. Even the anesthesiologist was great. The only thing that   happened ( I won't say problem cause it wasn't) I had some swelling on my left side come up a week or so into recovery.  The after hour people were great and got back with me quickly, and had an appointment to see doc the next day. I could go on and on about the care they give and show to their patients. If you are thinking about having a procedure done I urge you to contact this group of people. The magic he preformed on me..Amazing!!!!A huge shout out to Bri for being awesome!"
- C.T. /
Google /
Jun 11, 2020
Previous
Next
Ideal Candidates for Scar Revisions
Anyone who has a scar that is unsightly, bothersome, or creates embarrassment and insecurity may want to learn more about scar revision surgery. It's critical for potential patients at Plastic Surgery Center of Baton Rouge who get scar revision surgery to know that although this treatment is meant to improve the physical appearance of the scar and decrease its size, it won't be able to make it totally disappear. The type of treatment chosen will be dependent on where the scar is, the type of scar, and the size, shape, and depth.
Surgical Technique for Scar Revisions
Treatments for scar revision are often completed in Plastic Surgery Center of Baton Rouge. Dr. Williams may employ local anesthesia or sedation based on the circumstances of the treatment. For bumpy or thick scars, a shave excision may be used to even out and level the blemish. Scars that are raised and larger can be decreased in size with an oval incision, which excises the scar and part of the skin and tissue surrounding the scar. The skin is then sutured with a new, clean line. For scars that were created by improper healing, this may cause a significant improvement. Bigger scars or contracture scars will often need a tissue expansion or skin graft so that the original scar can be excised, permitting healthy skin and tissue to be sutured together. For some patients, it isn't the shape or size of the scar that is the issue but the texture or color. There are several advanced treatments with lasers that may reduce the visibility and color of a scar, eliminating surgery. Lastly, if you have a depressed scar or it looks "pitted," Dr. Williams can suggest a dermal filler treatment to produce a more even, natural complexion.
What to Expect from a Scar Revision
Following a scar revision surgery, incision care is an important part of the recovery process. Dr. Williams or a member of his staff can go over detailed instructions and tips to help you care for your wound so the revised scar is smaller, lighter, and thinner. Please remember that the scar will not be entirely eliminated; however, most well-performed scar revision procedures can lead to a softer, more natural complexion.
Frequently Asked Questions for Scar Revisions
How much does scar revision cost?
The cost of scar revision depends on a variety of factors, including the location, type, and size of the scar. During your consultation, Dr. Williams can create a treatment plan and provide an estimated cost of your procedure. The Plastic Surgery Center of Baton Rouge accepts many payments, and we can help you find low-interest medical financing.
Does scar revision eliminate the original scar?
Post-surgery treatment is vital when it comes to scar revision. Patients must follow the proper wound care and medications prescribed by Dr. Williams to promote optimal healing of the new wound. Although a scar will still be present, patients note a significant improvement. Typically, the best outcomes will be seen around 6 – 8 months after the procedure.
Are there nonsurgical options for scar revision?
Scars that are depressed or concave may benefit from an injectable dermal filler. During the procedure, the filler will be injected into the target area with a fine syringe. Dr. Williams may manipulate the outside of the skin to help shape the surface accordingly. We offer a wide variety of fillers and during your initial visit, Dr. Williams can go over which product may be best for you and your needs.
Does scar revision hurt?
Many patients experience little to no pain during scar revision as some form of anesthesia is used to keep patients comfortable. Once the procedure is complete, patients may experience some discomfort, such as soreness or swelling.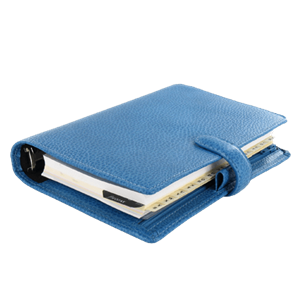 Plan Your Procedure
Average Cost

$500

-

$3,500

Recovery Time

2 – 8 Weeks

Average Procedure Time

.5 – 4 Hours

Post-op Follow-up

1 Week

Procedure Recovery Location

Outpatient
Contact Us
Improve Your Scar's Appearance
When you have an unwanted scar that troubles you, Plastic Surgery Center of Baton Rouge has several treatments to make it less visible. After examining the shape, size, type, and depth of your scar, a revision plan can be developed to help decrease its appearance. Using surgical or nonsurgical procedures, seasoned plastic surgeon Dr. John Williams will reshape the scar and surrounding skin for a more natural and normal appearance. Our office invites you to contact Plastic Surgery Center of Baton Rouge in Baton Rouge, LA to schedule your scar consultation.
Related Procedures