Even though you try to lose weight, you probably still have pockets of fat that are keeping you from being completely confident in yourself. Plastic Surgery Center of Baton Rouge offers the most advanced techniques to effectively rid fat from certain body parts. Lipo, or liposuction surgery, is a body reshaping procedure that reduces pockets of fat from the flanks, tummy, buttocks, and thighs to create a trimmer appearance. This treatment at Plastic Surgery Center of Baton Rouge can be combined to treat multiple body parts. When we see you for your consultation, Baton Rouge, LA plastic surgeon Dr. John Williams will assess problematic areas so you can attain your personal goals. We want you to feel and look the best you can be.
Reviews
"Dr. Williams was awesome! I had plastic surgery from a nationally renowned surgeon in Houston and my incision got infected. Dr Williams treated me for the infection which required antibiotics and additional surgery to removed the infected tissue and another surgery to sew me back up. His work was neater and tighter than the first surgeon's. I returned for more liposuction later and he did a wonderful job! His staff is very friendly and it's super easy having procedures performed at his office. Everything was first rate!"
- T.C. /
Google /
May 16, 2019
"I was very pleased with Dr. Williams and the fact that he's always available for any questions I had following a tummy tuck. I have enjoyed his staff and the friendly atmosphere I got when I was there. I would highly recommend Dr. Williams to anyone. He was very knowledgeable and I an very pleased with the my results!!"
- A.O. /
Google /
Feb 19, 2020
"I have done a breast augmentation procedure 2 months ago , and had a great experience and an awesome outcome ! Very friendly staff and an awesome surgeon! Any time I ever had any concerns they were there for me ! Very easy to get in touch with and make an appt !"
- L.V. /
Google /
Jan 18, 2020
"Excellent doctor. Very caring and professional."
- S.R. /
Facebook /
Jan 01, 2020
"Dr. Williams is fantastic. He and his staff are extremely knowledgeable and professional, providing top-quality care and unbeatable results!"
- M.B. /
Google /
Oct 17, 2019
Previous
Next
Ideal Candidates for Liposuction
Fat removal surgery is a good treatment for both women and men who are at an ideal weight but have pesky areas of fat that have been hard to lose with exercise and diet. Those contemplating liposuction should have skin that is taut because liposuction is not a treatment for loose or sagging skin. It's also important to realize that liposuction is not an answer for weight loss. Females undergoing liposuction should be past pregnancies as this may compromise the results. At the time of your consult for surgery, Dr. Williams will set realistic expectations.
YOUR CONSULTATION WITH DR. WILLIAMS
Dr. Williams feels that the most important part of the consultation is to listen to you and understand what you want to achieve. During your consultation, Dr. Williams will discuss with you and explain the procedure and your expected results. Each of the possible options for the surgery will also be explained. Depending upon your goals, alternatives, as well as additional procedures, may be recommended. The goal is for you to be fully informed so that you are confident that the choice you make is the right one to give you the result you want.
Liposuction Surgical Technique
The procedure is usually performed with general anesthesia. Initially, through very small ½" incisions a small cannula is inserted into the areas of adiposity. A large amount of sterile fluid called Tumescent fluid is then injected into the adiposity. This is done to enlarge and fill the fat cells with fluid. The concept for this Tumescent fluid injection is that it is easier to burst a balloon that is overly inflated compared to one that is not. A (PAL) Power Assisted Liposuction cannula is inserted into the adiposity. The tip of the PAL cannula creates thousands of tiny vibrations or oscillations that gently breaks up the fluid-filled fat cells. The released fat and disrupted fat cells are removed with suction.
What to Expect from Liposuction
You may need to recover at home for 1-2 weeks depending upon the number of areas treated and the amount of fat removed. It is possible for you to experience swelling and minimal bruising. After surgery a compression garment is placed. This helps reduce swelling. The garment also helps the skin and tissue re-drape evenly over the area of Liposuction. This helps ensure the skin re-drapes to your new shape and contour. This is worn for about 4 weeks after surgery. Normal activity can be resumed a few days after surgery. You should not do any vigorous physical activity for about 2-3 weeks.
Planning Your Liposuction Procedure
The procedure is performed at the Plastic Surgery Center. This is performed in a nationally accredited (AAAASF) surgical facility. This ensures that the surgery is done in complete privacy and that it is done with the highest quality of patient safety standards for ambulatory surgery. Prior to surgery, all cases are reviewed in conjunction with Dr. Williams and Anesthesia. Depending upon your present health and the type of procedure planned it may be necessary to have lab work done prior to surgery.
Dr. Williams will discuss with you and give you instructions for before and after your surgery. The surgery is outpatient surgery. That means that you will be able to go home after the surgery. It will be necessary for you to have a caregiver with you for 24 hours after your surgery. This is to ensure your safety and that all necessary post-operative instruction are followed. If you do not have a caregiver, arrangements can be made for this. Dr. Williams understands that patients and their caregivers often have anxiety, concerns, and questions after surgery. Dr. Williams is always available 24 hours a day to respond to you. Every effort is made throughout to make certain that you have a great experience and that you obtain your best possible desired result.
Frequently Asked Questions for Liposuction
How much does liposuction cost?
The liposuction varies, depending on the technique selected and how many areas are being treated. In your consultation, Dr. Williams will create your custom treatment plan to meet your needs and goals. He will also consider your budget. When your plan is ready, estimated costs will be discussed. To make your surgery easy to afford, Plastic Surgery Center of Baton Rouge takes several payment methods and we will help you find low-interest financing.
What about loose skin?
Liposuction does not tighten the skin as it removes fat to improve the shape and contour of the body. If you have loose skin that you'd like to address, talk to Dr. Williams during your consultation so he can understand your cosmetic goals. Typically, a surgical lift procedure is recommended to eliminate any unwanted skin laxity. Common lift surgeries include a tummy tuck, thigh lift, and lower body lift.
Will I have scars?
Since liposuction is an invasive surgery, incisions will be made and sutured. This will create scars; however, Dr. Williams does his best to reduce their appearance. This starts with making small incisions in less visible areas or the natural folds of your body. After your surgery, Dr. Williams or a member of his team will explain how to care for your incisions so they heal properly and fade.
Will my results last?
Before liposuction, it is important to be prepared to maintain your results. Although liposuction reduces the number of fat cells in an area, you can still lose and gain weight. Dr. Williams suggests that you be at or close to a healthy weight prior to liposuction. Afterward, it's best to remain within 5 – 10 pounds of your post-surgical weight. Getting pregnant after liposuction will also impact your results; however, another surgery, like a mommy makeover, may be done to refresh your body.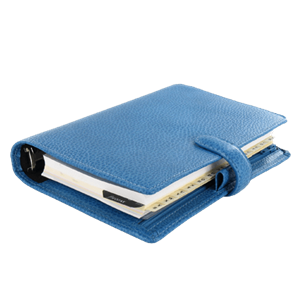 Plan Your Procedure
Average Cost

$3,000

-

$9,500

Recovery Time

1-2 Weeks

Average Procedure Time

2 – 5 Hours

Post-op Follow-up

1 Week

Procedure Recovery Location

Outpatient
Contact Us
Fat removal with liposuction at Plastic Surgery Center of Baton Rouge offers patients the chance to have unwanted fat diminished almost instantly. Without the help of liposuction, it can be seemingly impossible to attain the slimming outcomes you desire. We can recommend various choices for liposuction treatment, depending on your individual concerns. We welcome you to contact our office in Baton Rouge, LA and schedule your private consultation with plastic surgeon Dr. John Williams.
Related Procedures
Related Posts