About Composite Buttock Augmentation
Our idea of what is attractive and beautiful has changed dramatically over the past several years. This is particularly true of how we now look at the buttocks. A very full and large buttock shape is now the ideal.
To achieve this desired result the concept of obtaining a person's own body fat with Liposuction and injecting the fat into the buttocks began in the 1990's. This is now known as the Brazilian Buttock Lift (BBL).
Reviews
"Dr. Williams was awesome! I had plastic surgery from a nationally renowned surgeon in Houston and my incision got infected. Dr Williams treated me for the infection which required antibiotics and additional surgery to removed the infected tissue and another surgery to sew me back up. His work was neater and tighter than the first surgeon's. I returned for more liposuction later and he did a wonderful job! His staff is very friendly and it's super easy having procedures performed at his office. Everything was first rate!"
- T.C. /
Google /
May 16, 2019
"After losing 70+ pounds; I went to see Dr. Williams for a tummy tuck and arm lift in June 2020 Dr. Williams and his staff are super friendly, knowledgeable and made me feel so comfortable. Due to the time under anesthesia needed to do both procedures at one time; I chose to do the arm lift first. I had my arm lift in July 2020. I am beyond pleased. My after care was top notch and I am very pleased with the outcome of my arms. They all truly, truly care about their patients. I can now wear sleeveless shirts with confidence. I am scheduled to return in December 2020 for a lower body lift!! I am super excited to see those results! Thank you to Dr. Williams and all of those sweet girls that work with him! If you are considering any kind of surgery; I highly recommend Dr. Williams!"
- S.L. /
Google /
Oct 19, 2020
"There are no words for how beautiful I feel! Ever since I was little I dreamed of having a small cute nose and my dreams have finally come true. If you are ever considering having a rhinoplasty do it! Dr. Williams has changed my life and I have never felt more confident!"
- B.S. /
Google /
Oct 02, 2020
"I can not say enough good things about Dr.Williams and his staff! I was 1st a patient 9 years ago and had a great experience then, when I had to go back recently it reminded me why I chose them to begin with!!! Alex and Brianna are so helpful, caring and professional!"
- L.M. /
Google /
Jul 21, 2020
"Dr. Williams and staff are amazing. Everyone is very professional. Dr. Williams does excellent work and it is obvious how much he cares about his patients."
- A.B. /
Google /
Jul 12, 2020
Previous
Next
Prior to the Brazilian Buttock Lift (BBL) buttock augmentation was done using a silicone buttock implant. This procedure however often had complications. This included mal-position of the implant, noticeable visibility of the implant, hardening of the buttock and extrusion and the implant.
A BBL does not have these complications but also has several limitations:
The fat must be injected between the skin and the top layer of the Gluteus Muscle to avoid unfortunate and tragic complications
The amount of fat that remains after injection is unpredictable. It is estimated that 40-60% of injected fat will remain. Because of this, a second fat injection surgery may be necessary.
Fat injection often does not give reliable projection and prominence to the mid-buttock. Besides fullness, projection is an important part of the desired buttock appearance.
Many individuals do not have enough of their own fat that can be obtained with Liposuction for a BBL.
What to Expect From Composite Buttock Augmentation
In 2019 Plastic Surgeon Dr. Daniel Deel Vecchio published: "Composite Buttock Augmentation: The Next Frontier in Gluteal Aesthetic Surgery".
To avoid the previous problems that occurred with buttock implants the Composite Buttock Augmentation uses smaller implants placed in the Gluteus Muscle and is combined with smaller amounts of fat injection. This combination decreases the complications of only placing an implant or only injection of fat.
A smaller implant placed in the muscle combined with fat injection helps to minimize mal position and visibility of the implant. Because of fullness of the implant far less fat is necessary for injection. Additionally, the projection provided by the implant will not disappear and provides a long-lasting result.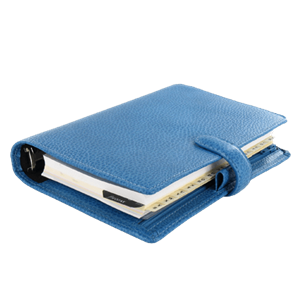 Plan Your Procedure
Recovery Time

4-6 Weeks
Contact Us