About The Brazilian Butt Lift
A surgery known as the Brazilian butt lift is notably one of the fastest growing aesthetic enhancements in the U.S. and continues to be in widespread demand among both women and men. This surgery allows individuals an effective way to attain shapelier and more defined buttocks without having to use an implant. Weight fluctuations, the aging process, as well as hereditary characteristics, can be the cause of a flat rear end. With today's cosmetic trends, a fuller, shapelier rear end is wanted more than a flat behind. A Brazilian butt lift adds volume to the buttocks to create the desired outcome. This is achieved through a careful and precise fat transfer process, which utilizes liposuction to remove fat from one area of your body and then injects it into your butt. It takes an artistic eye to perform this procedure and with years of advanced training and experience, Baton Rouge, LA cosmetic plastic surgeon Dr. John Williams can produce beautiful, natural-looking results at Plastic Surgery Center of Baton Rouge.
In addition to the traditional Brazilian butt lift, Dr. Williams also offers augmentation with Sculptra. As an FDA-approved dermal filler, Sculptra is safe and effective for adding volume in areas that are lacking youthful fullness. The Sculptra butt lift does not increase the size or fullness of the buttocks as much as a conventional BBL, but it's a great option for those who may not be ready to undergo a fat transfer or do not have sufficient fat for a Brazilian butt lift.
Ideal Candidates for Brazilian Butt Lift
The right candidates for the Brazilian butt lift will be assessed to ensure they are able to undergo this surgery. First is to make certain there is plenty of fat in certain areas to liposuction for the removal, grafting, and transfer process. If you are of a lighter body weight or have insufficient fat to extract and purify, you might not be a candidate for this surgery. Also, it is essential to have good skin laxity. If you have wrinkled or sagging skin, you may require a butt lift with surgery. If you maintain a healthy weight, have unwanted fat to extract, and prefer not to use a foreign object, such as an implant, this enhancement surgery can be an ideal choice for you.
Reviews
"Dr. Williams was awesome! I had plastic surgery from a nationally renowned surgeon in Houston and my incision got infected. Dr Williams treated me for the infection which required antibiotics and additional surgery to removed the infected tissue and another surgery to sew me back up. His work was neater and tighter than the first surgeon's. I returned for more liposuction later and he did a wonderful job! His staff is very friendly and it's super easy having procedures performed at his office. Everything was first rate!"
- T.C. /
Google /
May 16, 2019
"I can not say enough good things about Dr.Williams and his staff! I was 1st a patient 9 years ago and had a great experience then, when I had to go back recently it reminded me why I chose them to begin with!!! Alex and Brianna are so helpful, caring and professional!"
- L.M. /
Google /
Jul 21, 2020
"Dr. Williams and staff are amazing. Everyone is very professional. Dr. Williams does excellent work and it is obvious how much he cares about his patients."
- A.B. /
Google /
Jul 12, 2020
"Dr. Williams and staff are wonderful. I received Botox and fillers. Dr. Williams explained the whole process throughly and made sure to give me the most natural looking results. I'm so happy with my results and recommend him to all my friends."
- B.S. /
Google /
Jul 01, 2020
"I can not say enough good things about Dr Williams and his entire staff. After losing 140 lbs I begin my search of finding the right Dr to my tummy tuck and breasts lift/ augmentation. I am so glad that in my search I came across Dr Williams. From my consultation to pre op he was very informative and answered all my questions. I scheduled my surgery, the day of surgery I thought I would have been very nervous. Somehow the nerves left when I got there. Even the anesthesiologist was great. The only thing that   happened ( I won't say problem cause it wasn't) I had some swelling on my left side come up a week or so into recovery.  The after hour people were great and got back with me quickly, and had an appointment to see doc the next day. I could go on and on about the care they give and show to their patients. If you are thinking about having a procedure done I urge you to contact this group of people. The magic he preformed on me..Amazing!!!!A huge shout out to Bri for being awesome!"
- C.T. /
Google /
Jun 11, 2020
Previous
Next
Surgical Technique for Brazilian Butt Lift
In most cases, anesthesia is used for a Brazilian butt lift surgery. It is an outpatient treatment and typically takes approximately 2 – 3 hours (it depends on the amount of fat that is being extracted and transplanted). A form of liposuction will be used first to remove fat from certain areas on the body, including the thighs, flanks, and lower back. This process of fat extraction is performed precisely and safely. The extracted fat is never subjected to open air since it is intricately purified in a sterile centrifuge device. After this process, high-quality fat tissue is harvested and placed into syringes. Next is the injection transfer where the extracted fat tissue is injected in layers followed by a delicate massage to make sure the surface is smooth. This phase is repeated numerous times until the desired fullness has been attained.
What to Expect from a Brazilian Butt Lift
After a Brazilian butt lift, you will be sent home to rest. Remember, there are separate sections on the body that need recovery time — where the fat was extracted and your augmented buttocks. In both places, there will be some swelling and bruising. It is important to not place extreme weight on the rear end for approximately two weeks after surgery. After the swelling has subsided, results are noticeable, but in the majority of cases, the full outcome is seen in around 4 – 6 weeks. Your buttocks will appear round and shapely. In addition, the areas that had lipo may make your result more beautiful if it was performed on the lower back or flanks.
Frequently Asked Questions for a Brazilian Butt Lift
How much does a Brazilian butt lift cost?
Your total cost for a Brazilian butt lift (BBL) includes the cost of both a fat transfer and liposuction, anesthesia, facility fees, plus care before and after your surgery. Once Dr. Williams has developed your treatment plan, he will be able to give you cost estimates. It's best to focus on choosing a plastic surgeon you feel comfortable with, like Dr. Williams, so we will help make your BBL affordable. Plastic Surgery Center of Baton Rouge takes several payments, and we can give you information on low-interest financing.
How long will my results last?
Although a small amount of fat might be reabsorbed after your BBL, the majority of the transferred fat will stay in your butt for many years. To keep your results, you need to maintain a steady weight because major weight loss or gain can affect your BBL results. That's why Dr. Williams suggests you be at a healthy weight prior to your BBL so it's easier for you to maintain your results.
How can I recover faster after a BBL?
For a faster recovery time following a BBL, Dr. Williams or someone on his team will explain post-surgical instructions. You should avoid sitting on your buttocks for at least 14 days as the area heals. Dr. Williams suggests you use a Boppy nursing or donut-shaped pillow, which lets you sit down with pressure placed on your legs rather than your buttocks. Light stretching and short walks will improve your blood flow and reduce swelling. Dr. Williams might also suggest a special post-surgical massage that can help your recovery.
Will a Brazilian butt lift remove loose skin?
While it's called a Brazilian butt lift, this name is confusing since it's not really a butt lift. Although the extra volume transferred to your buttocks during a Brazilian butt lift can fill out some loose skin, it does not remove excess tissue, like a traditional butt lift. For moderate or severe loose skin in your butt, you might need a gluteoplasty with a BBL. Dr. Williams will explain your options, depending on your needs and concerns in your initial consultation.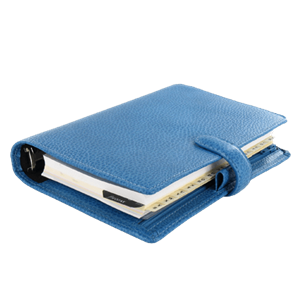 Plan Your Procedure
Average Cost

From

$6,200

Recovery Time

2 – 4 Weeks

Average Procedure Time

3 – 5 Hours

Post-op Follow-up

3 – 14 Days

Procedure Recovery Location

Outpatient
Contact Us
Shape Your Rear with a Brazilian Butt Lift
This procedure has become so popular due to the fact it allows individuals the chance to have the full and round buttocks they desire. As the world around is honed in on a round, healthy bottom, the Brazilian butt lift has become one of our most sought-after procedures at Plastic Surgery Center of Baton Rouge. If you hope to get an enhanced roundness to your buttocks and are seeking a natural method, we welcome you to phone our office in Baton Rouge, LA to schedule your consultation with seasoned plastic surgeon Dr. John Williams.
Related Procedures
Related Post