Tummy Tuck into Confidence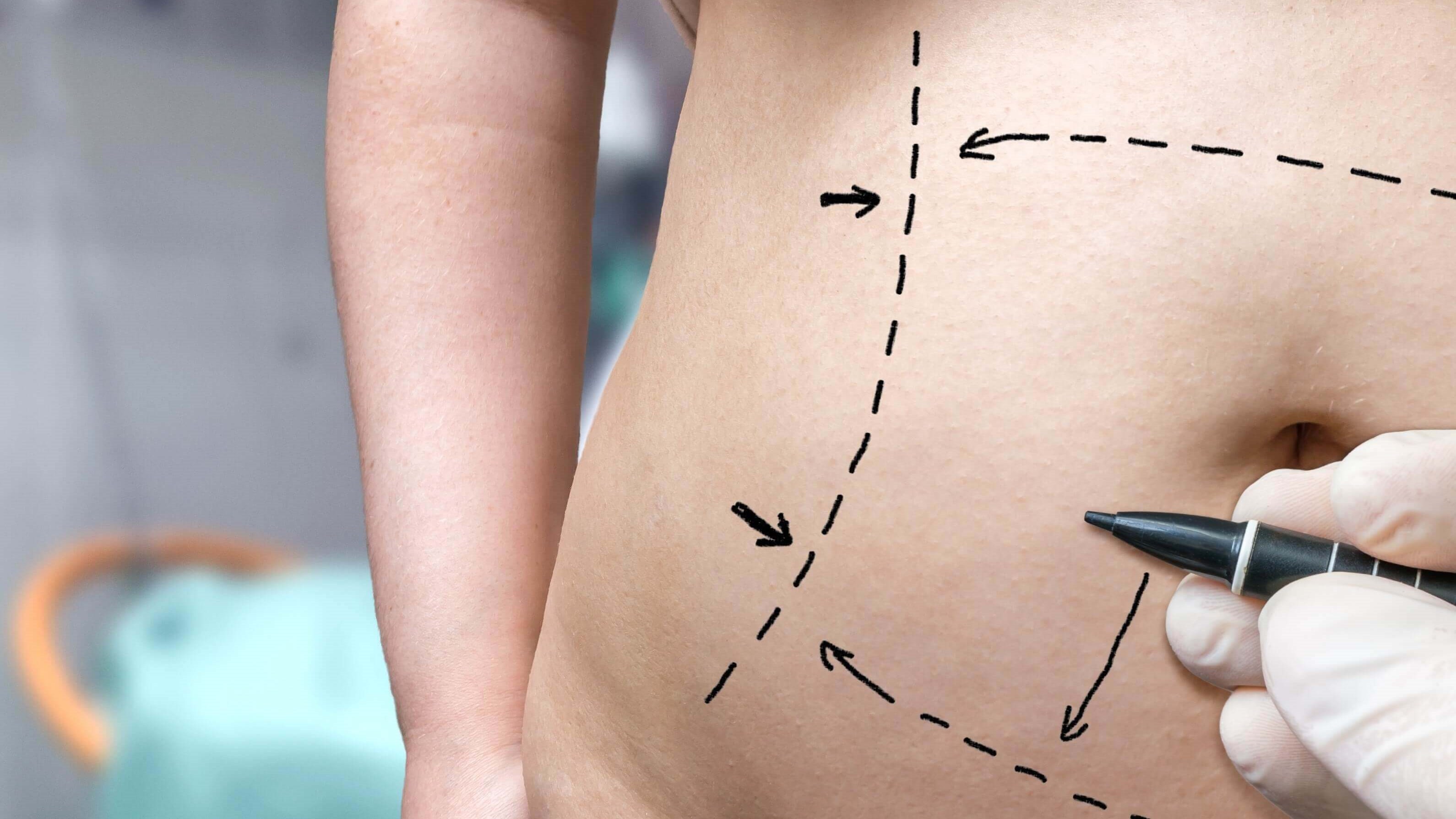 Tummy tucks have been around for quite some time when people need that little bit of extra help to achieve that beautifully contoured, flat, firmer stomach and abdomen. Yet, the tummy tuck procedure used to be rather unpleasant and painful due to the muscles being tightened and excess skin removed to reshape the abdomen. 
Fortunately, tummy tuck  procedures have come a long way in recent years, largely thanks to new advances in technology and cosmetic surgery techniques. These new methods result in a fast tummy tuck recovery time, less pain, and less scarring. 
Who Wants a Tummy Tuck?
Both men and women desire a firm, flat, and well-toned abdomen. No one likes having excess flabby skin hanging over the sides of their pants or pushing their shirts outward. For some people, having this type of appearance can affect their self-confidence levels and make it difficult to wear the clothes they truly desire.
Additionally, it can become frustrating to stick to a healthy diet and exercise every day and still not be able to get rid of resistant belly fat and tighten up the loose skin. This is why people turn to tummy lift surgery. 
What Conditions Create Ideal Conditions for a Tummy Tuck Operation?
One of the most common conditions is pregnancy and childbirth. During pregnancy, the mother's stomach and abdomen increase in size. The skin is stretched and there is a separation of the stomach muscle. 
After the mother gives birth, the skin has lost its elasticity and cannot easily return to its pre-pregnancy size. The muscles are also looser and more difficult to tighten back up since they have been stretched and separated. To achieve a pre-pregnancy firmer stomach and restore tightness to the muscles, a tummy tuck procedure can help. 
Another condition that can create an ideal candidate for tummy tuck surgery is after one has undergone rapid weight loss like after bariatric weight loss surgery. After the surgery, weight loss occurs much more quickly. As the fat melts away, it leaves excess flabby skin that was previously stretched out of shape.
Even with sticking to the required diet and exercise post-surgery, the excess skin rarely tightens up. People can also have problems getting their abdomen muscles to fully tighten back up. This is another case where people benefit from tummy lift surgery. 
Aging is another condition that can make it difficult to get rid of excess fat deposits and flabby skin. As we age, our bodies become more resistant to fat loss in the stomach region. While we might be able to lose most of the fat, some stubborn deposits will remain. A tummy tuck can help get rid of these deposits so we can achieve that flat-toned stomach we desire.
What Are the Different Types of Tummy Tucks?
Each patient will have their own objectives they wish to achieve with a tummy tuck. It is for this reason that there are different tummy tuck procedures. It is important to discuss each of these procedures with your plastic surgeon to determine which one is best for you.
Traditional "Full" Tummy Tuck
A "full" tummy tuck procedure is used when you want to improve both your lower and upper abdomen area. If you have a roundness to your stomach or excess skin above and below the belly button, difficulties tightening up the stomach muscles, and excessive stretch marks, then this procedure could be right for you. 
The procedure does require making a horizontal incision in the pubic region and from hip to hip. The surgical scar that remains is easy to hide under a bathing suit. A second incision can be required around the belly button. During the surgery, excess skin and fat are removed. The muscles are tightened by pulling them together and securing them in place. 
"Mini" Tummy Tuck
If you have stretch marks and loose flabby skin below the navel, then a "mini" tummy tuck operation could be right for you. This procedure also requires an incision to be made in the pubic region. However, the horizontal incision does not always have to be extended from hip to hip.
It is through this incision your plastic surgeon removes the excess skin and stubborn fat deposits while tightening up the lower abdomen muscles. Some of the benefits of this type of tummy tuck procedure include:
• A faster recovery time.
• A less-invasive procedure.
• A beautiful, flat lower stomach region that looks great.
• A smaller, thinner scar that is easy to hide. 
"Extended" Circumferential Tummy Tuck
This tummy tuck procedure is more detailed than the full tummy tuck. It requires incisions to be extended farther past the hips. A longer incision can also be needed in the belly button region. With an extended procedure, excess skin and stubborn fat deposits can be removed from the flank regions and the lower and upper abdomen. 
This type of procedure is often well-suited for people who have bariatric weight loss surgery. If only a "full" or "mini" tummy lift surgery were performed, the flank regions would look disproportionate with one area being tightened and the other still loose and flabby. 
The post-op scar with an extended procedure can be more difficult to fully hide when wearing a bathing suit or going shirtless. However, many people are fine with some minor visible scarring to have a great-looking and tight abdomen.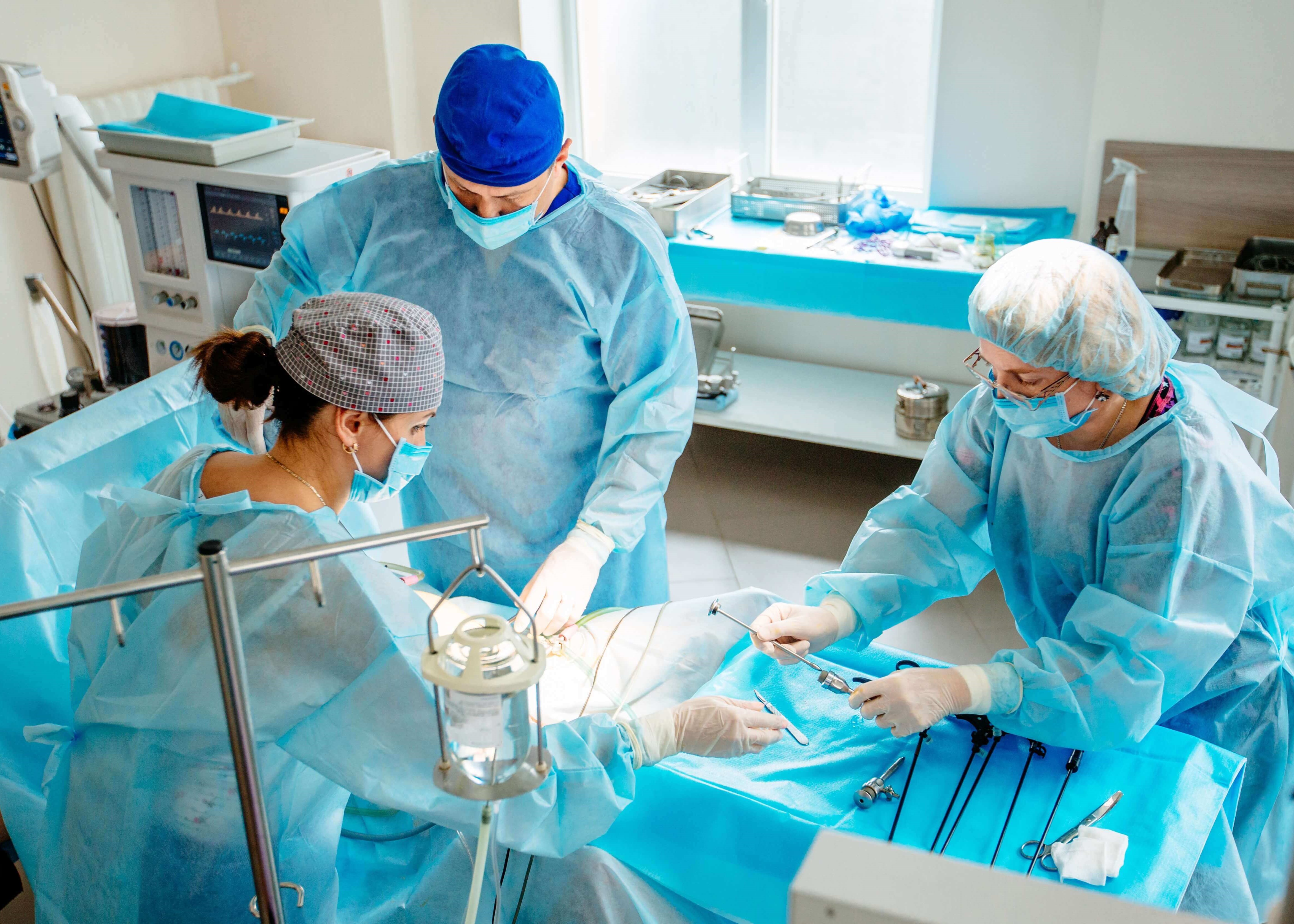 Is Liposuction Part of the Tummy Tuck Procedure?
Liposuction, which is the removal of stubborn fat deposits, is often included as part of doing a tummy tuck. Since there is already an incision and access to the fat deposits, it just makes sense for some people to have the fat removed during their procedures, although some people decide to wait and have liposuction performed later after their tummy tuck recovery. The reason they wait is to see how much help they will need in body contouring and sculpting of the abdomen region. 
For instance, some men will have a tummy tuck first, then see if they can achieve six-pack abs without the need for liposuction. Some may be able to do so, while others will not. Those who cannot return to their plastic surgeon and have liposuction performed later. 
What Risks Are There with a Tummy Tuck Operation?
One of the most common risks associated with a tummy tuck operation is the development of deep venous thrombosis (DVT), which is the development of blood clots. DVT typically occurs in the legs, and then the clot can travel to other areas of the body. DVT develops when blood is not moving through the blood vessels. 
There are several preventative measures taken to help avoid DVT. One of these is using inflatable sleeves and placing these around both legs during the procedure. A pump connected to the sleeves will stimulate squeezing on the legs to help blood flowing correctly. 
Another preventative measure is the use of anticoagulants or blood thinners. These medications help stop blood from clotting and can prevent DVT. However, they are not always the best solution for every patient.
One of the best ways to prevent DVT post-surgery is to get up and move around. While your stomach and abdomen region might be sore and tender, it is important to walk and stimulate blood flow in the legs. 
Thanks to different medications, like Exparel and Bupivacaine, patients now have less post-op pain, and it is easier for them to move and walk immediately following their tummy lift surgery. 
Of course, there can be other risks associated with a tummy tuck since it is considered major surgery. Your board-certified plastic surgeon will review all of the risks with you prior to your operation. 
How Fast Is Tummy Tuck Recovery?
Most tummy tuck procedures are performed as outpatient surgery. You will arrive in the morning for your surgery and, later in the afternoon, be released to go home. In some cases, when the procedure is more extensive, like with an "extended" tummy tuck, your plastic surgeon may require you to stay overnight in the hospital for your safety and well-being. 
During the tummy tuck operation, various medications like Exparel and Bupivacaine are injected into the abdomen region. These medications help alleviate the pain and soreness people experience post-surgery. Some of these medications are time-released and last for several days following the procedure. 
You should expect pain and soreness upon waking up after surgery. Yet, it will be bearable so you can get up and walk around. You should expect to take some time off work, which can range from two to four weeks. You may be able to return earlier if you have a less demanding job where you can sit. 
While recovering at home, you can expect your abdomen to be sore and uncomfortable. This is normal. You will be prescribed a pain reliever and anti-inflammatory to help. It is important to avoid any type of lifting for the first two to four weeks. 
After four weeks, your board-certified plastic surgeon will inform you of weight limits you should adhere to until you are fully recovered. Lifting too much weight too soon can undo the tummy tuck, reopen the incision, and result in additional bleeding and swelling.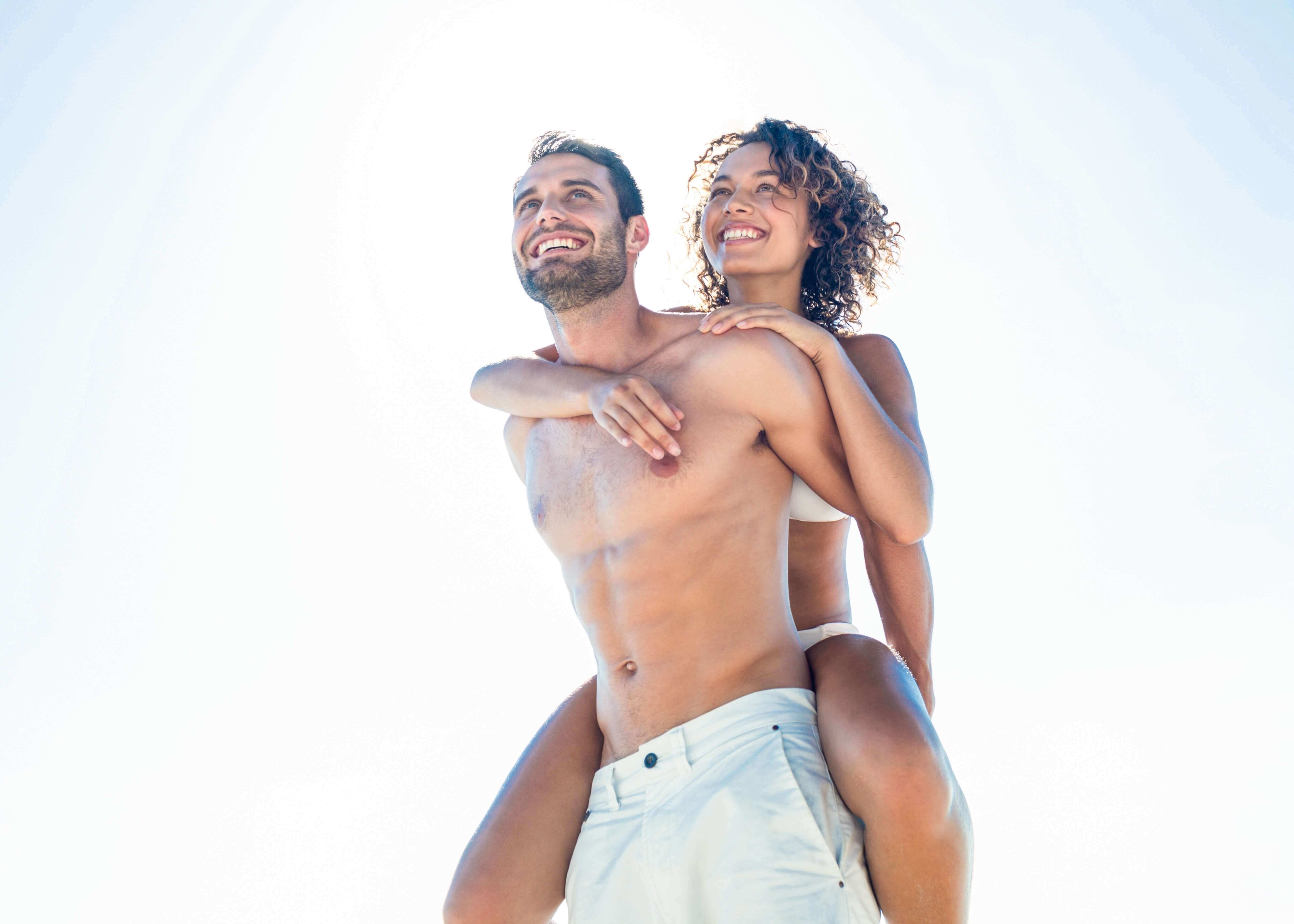 Maintaining Your New Beautiful Abs Post Tummy Tuck
A tummy tuck is designed to last a long time with the right diet and regular exercise. If you start to experience excessive weight gain or get pregnant, these events can undo the tummy lift surgery. 
To learn more about tummy tucks and other stomach-flattening procedures  to help you achieve your goals, please feel free to contact Plastic Surgery Center in Baton Rouge at 225-217-5881 to schedule a consultation today!